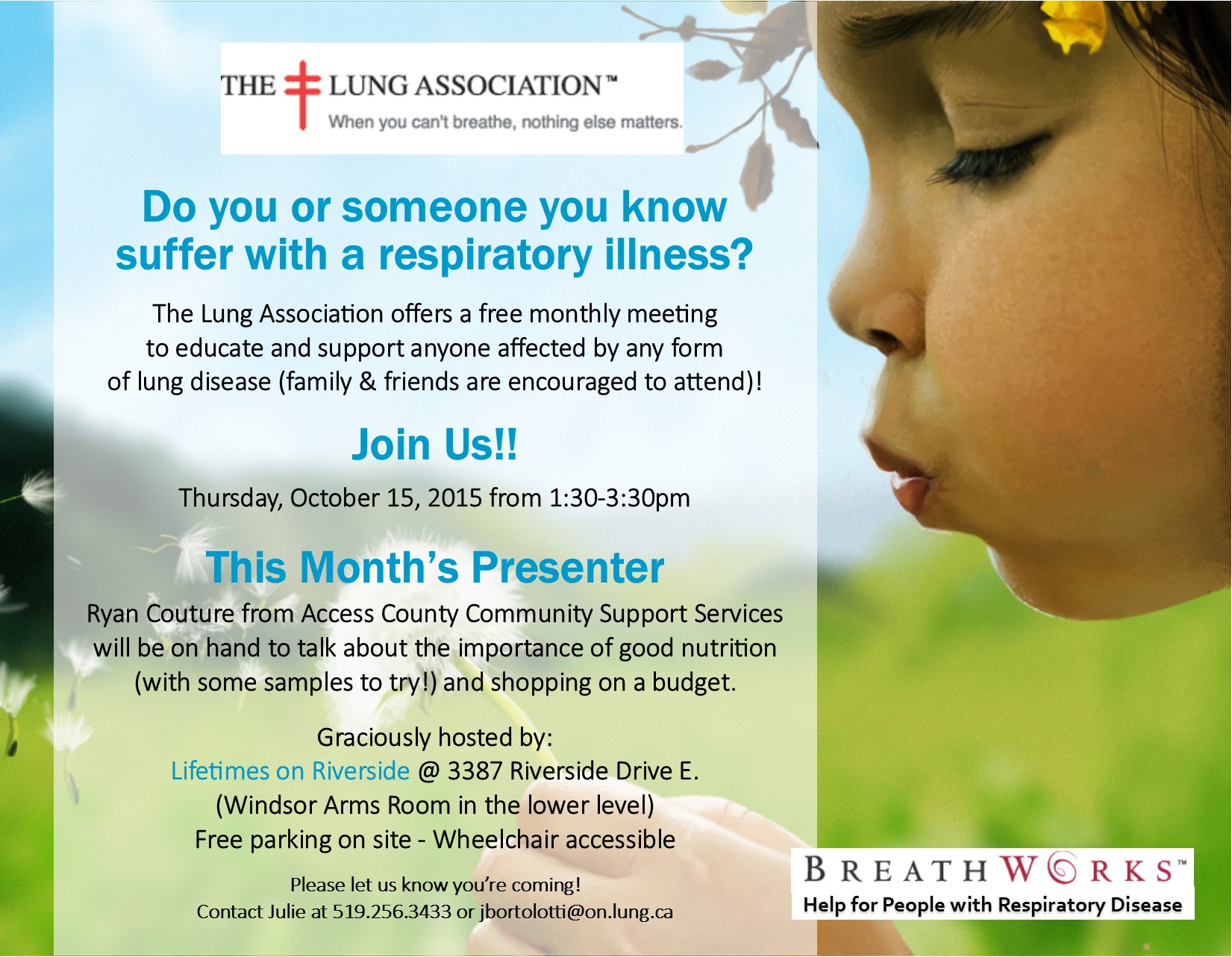 Do you or someone you know suffer with a respiratory illness?
The Lung Association offers a free, friendly, informal and welcoming monthly meeting to educate and support anyone affected by lung disease (caregivers, family & friends are encouraged to join us as well)!
On Thursday, October 15, 2015 (from 1:30 to 3:30pm) Access County Community Support Services will be on hand to talk to our group about the importance of good nutrition (with some tasty samples to try out) and shopping on a budget.
These monthly meetings are graciously hosted by Lifetimes on Riverside @ 3387 Riverside Drive E. (Windsor Arms Room in the lower level). Free parking on site and wheelchair accessible.
Please phone 519-256-3433 to let us know you're coming!
Location
Lifetimes on Riverside
3387 Riverside Drive East
Windsor, Ontario