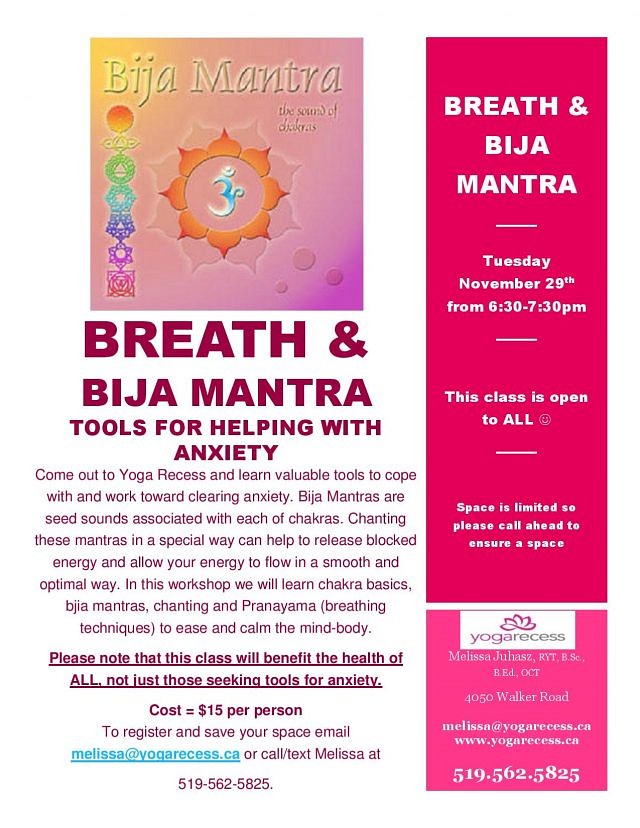 BREATH & BIJA MANTRA
TOOLS FOR HELPING WITH ANXIETY
Come out to Yoga Recess and learn valuable tools to cope with and work toward clearing anxiety. Bija Mantras are seed sounds associated with each chakra. Chanting these mantras in a special way can help to release blocked energy and allow your energy to flow in a smooth and optimal way. In this workshop we will learn chakra basics, bjia mantras, chanting and Pranayama (breathing techniques) to ease and calm the mind-body.
Please note that this class will benefit the health of ALL, not just those seeking tools for anxiety.
Cost = $15 per person
To register and save your space email [email protected] or call/text Melissa at
519-562-5825.
Location
YOGA RECESS
4050 WALKER ROAD
Windsor, Ontario