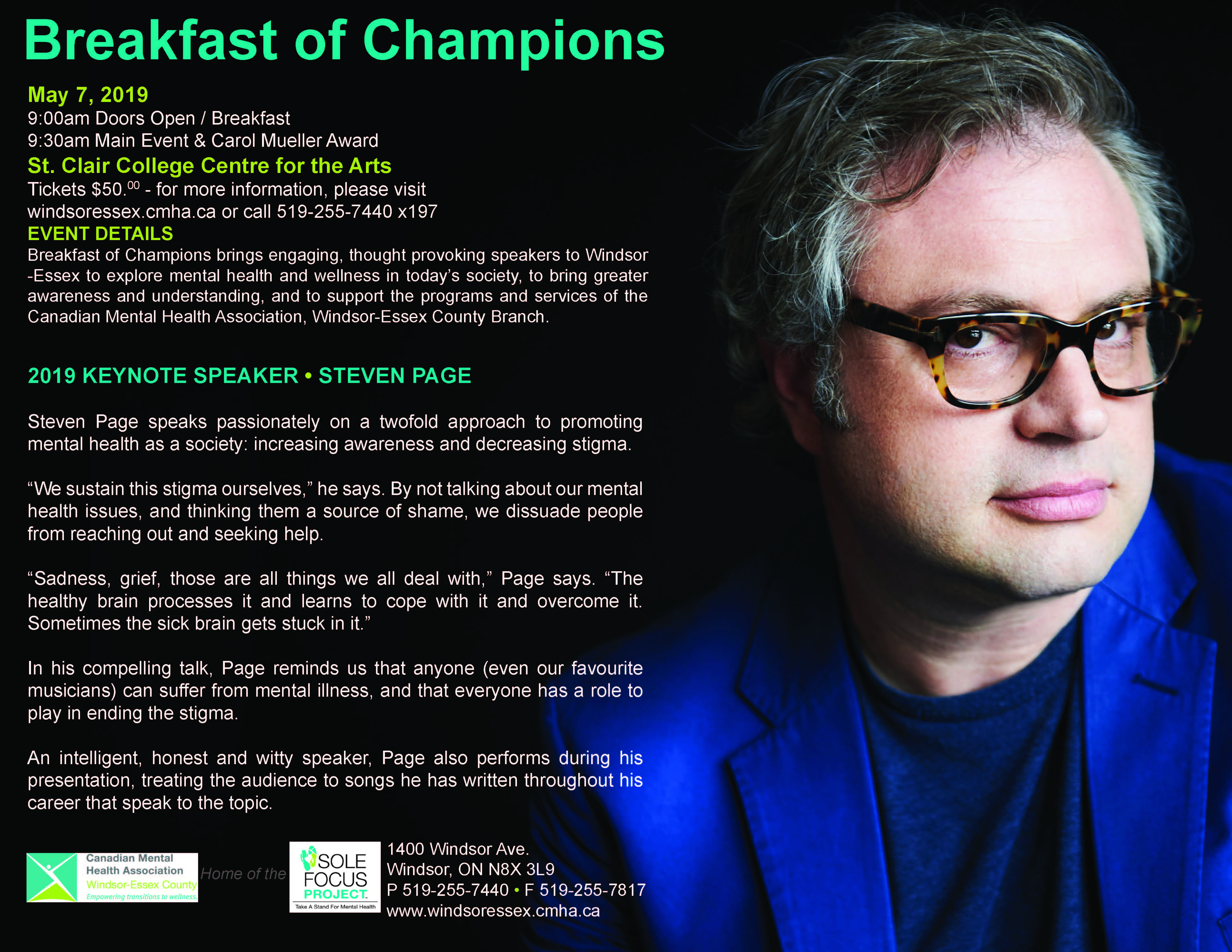 Breakfast of Champions brings engaging, thought provoking speakers to Windsor-Essex to explore mental health and wellness in today's society, to bring greater awareness and understanding, and to support the programs and services of the Canadian Mental Health Association, Windsor-Essex County Branch.
2019 KEYNOTE SPEAKER: STEVEN PAGE
Steven Page speaks passionately on a twofold approach to promoting mental health as a society: increasing awareness and decreasing stigma.
"We sustain this stigma ourselves," he says. By not talking about our mental health issues, and thinking them a source of shame, we dissuade people from reaching out and seeking help.
"Sadness, grief, those are all things we all deal with," Page says. "The healthy brain processes it and learns to cope with it and overcome it. Sometimes the sick brain gets stuck in it."
In his compelling talk, Page reminds us that anyone (even our favourite musicians) can suffer from mental illness, and that everyone has a role to play in ending the stigma.
An intelligent, honest and witty speaker, Page also performs during his presentation, treating the audience to songs he has written throughout his career that speak to the topic.
Location
St. Clair College Centre for the Arts
201 Riverside Drive West
Windsor, Ontario