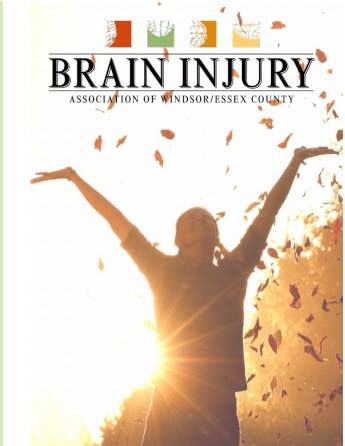 Practical Positive Solutions in ABI Care Conference
The Brain Injury Association of Windsor & Essex County will hold its 2nd annual conference at the Serbian Centre on April 16th. The conference theme is 'Positive Practical Solutions in ABI Care', and keynote speaker Dr. Tim Feeney (Executive Director of Transitional Services for Youth & Families in Burlington, Vermont) will address delegates and lead discussions on the importance of practical positive supports for individuals with neurological impairments, brain injury and significant behavioral challenges. Dr. Feeney will lead a breakout session for persons with ABI and caregivers focusing on reconnecting relationships after an acquired brain injury.
An in-depth dialogue on bridging addictions, mental health and acquired brain injuries will be led by Judy Gargaro (Research Coordinator at Community Head Injury Resource Services). Many individuals with brain injury struggle with mental health issues such as depression and substance abuse. Unfortunately, many times ABI and mental health services are not coordinated. Delegates will have the opportunity to discuss avenues to improve service coordination and how partnerships between ABI and mental health services can be expanded.
Mary-Ann Fuduric, executive director, states, "BIAWE is excited to bring together renowned experts to share research and solutions in ABI care with health professionals who support individuals with Brain Injury." Health care professionals will have the opportunity to learn about new research presented by Dr. Robin Green (Canada Research Chair & Senior Scientist) identifying the benefits of an enriched environment for persons with ABI.
Alongside the speakers, delegates to the conference will have an opportunity to partake in a discussion on transitions in ABI care with a guest panel. "The panel consists of health care professionals who will talk about local challenges and solutions for treatment of acquired brain injuries as they journey through acute care, inpatient rehabilitation and integrating back into the community, " according to Dr. Anne McLachlan.
The Brain Injury Association of Windsor & Essex County annual conference, 'Practical Positive Solutions in ABI Care' will be held at the Serbian Centre, on Wednesday, April 16th. The keynote address is by Dr. Tim Feeney. Healthcare professionals and members of the public are invited to register. Registration information: http://www.biawe.com/biawe-conference-2014-practical-positive-solutions-in-abi-care/
Location
Serbian Centre
6770 Tecumseh Road East
Windsor, Ontario