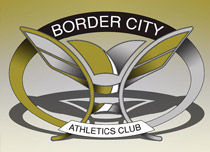 The Border City Athletics Club are proud to offer "Athlete Foundations- Speed & Agility Spring Elementary 1" 
The "Athlete Foundations- Speed & Agility: Spring Elementary 1" training program is for interested Elementary School athletes who wish to be fully  prepared for the upcoming Track & Field Season. 
Practices for interested registrants will be held every Monday and Wednesday evening, from 6:00 p.m. to 7:15 p.m.
The program will commence Wednesday, May 9/2016 at the Sandwich Secondary High School T&F complex located in LaSalle at:  7050 Malden Road, LaSalle, ON N9J 2T5. Coaching in all areas of speed/power events for Track & Field will be provided by the qualified coaches at the Border City Athletics Club Windsor's "Leaders in Speed Power Development". 
Registration will take place online 
Your Registration URL 
www.trackiereg.com/springfoundations2016 
Registration fee is $65 per athlete 
For More information Contact us: 
Email: [email protected]
Website: http://www.bordercityac.com 
Dates & Times: May 9th 2016- June 1st 2016 
Mondays and Wednesday 
6:00- 7:15pm 
Price: $65 Per Athlete 
Location: Sandwich Secondary High School-LaSalle 7050 Malden Road, LaSalle, ON N9J 2T5 
Location
Sandwich Secondary High School
LaSalle 7050 Malden Road
LaSalle, Ontario