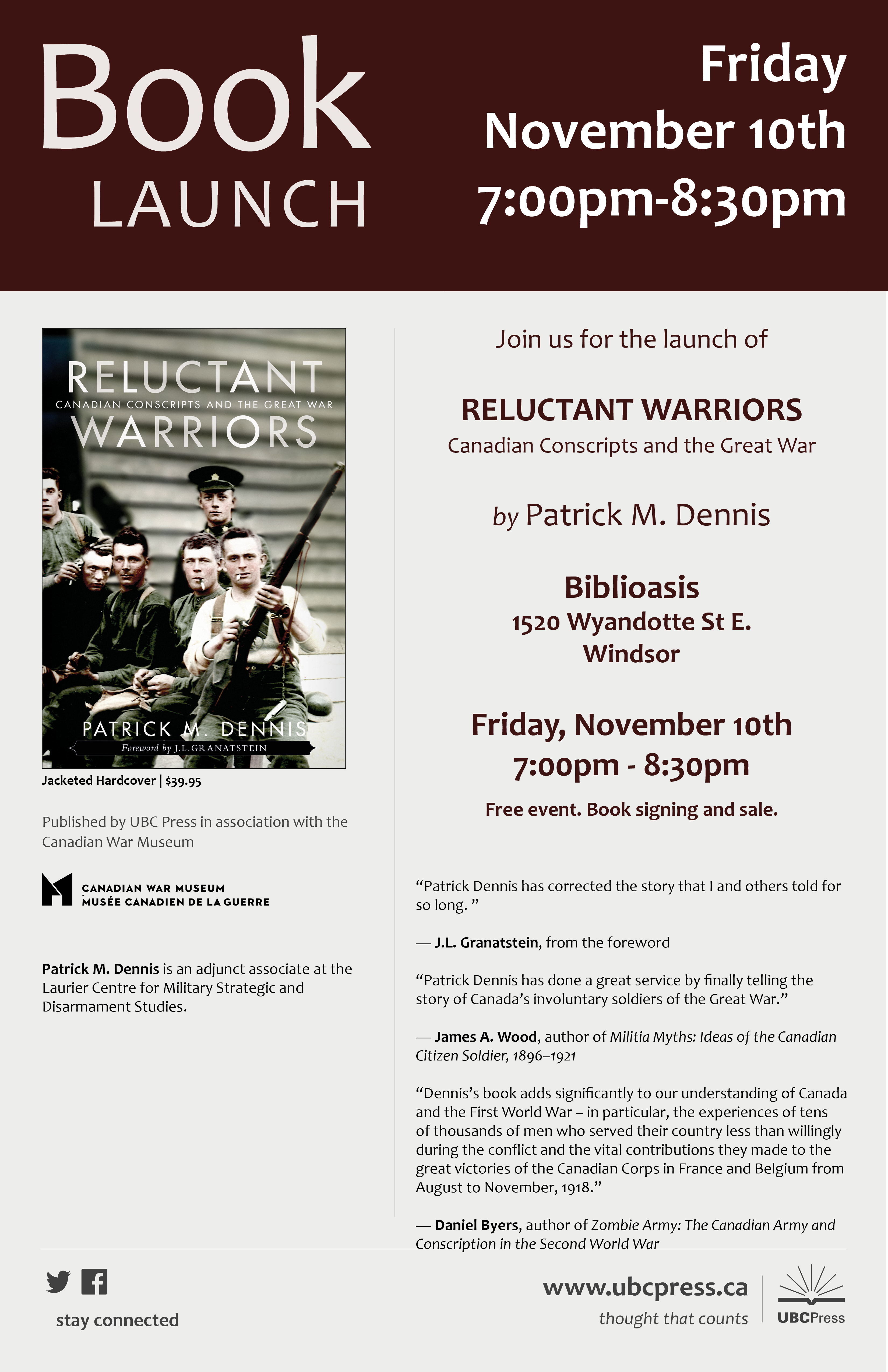 Patrick M. Dennis,Colonel (Ret'd), OMM, CD
Adjunct Associate, Laurier Centre for Military, Strategic
And Disarmament Studies, Waterloo, Ontario,was born and raised in Windsor, graduated from Walkerville Collegiate and the University of Windsor (B.A. English Language and Literature), then pursued a career in the Air Force. On retirement, he landed in Kitchener, Ontario, where he taught at Wilfrid Laurier University (Global Political-Military Affairs) before taking up full time research and writing in Canadian military history.
His first book, Reluctant Warriors: Canadian Conscripts and the Great War, examines a number of long-held myths about conscripts (these so-called slackers, shirkers and malingerers) and their battlefield employment on the Western Front and is part of the Canadian War Museum's Studies in Canadian Military History series. This is the first detailed and original study of Canadian conscripts in combat during the First World War; likewise, it is the first such study to critically examine the impact of conscripts as reinforcements on the decision-making of the Canadian Corps commander (Lieut.-General Sir Arthur Currie) and on his key subordinate commanders. For more on the book, please see www.patrickmdennis.com.
Location
Biblioasis Bookstore
1520 Wyandotte St. E.
Windsor, Ontario