Date
Tuesday October 17th, 2017
Time
7:00pm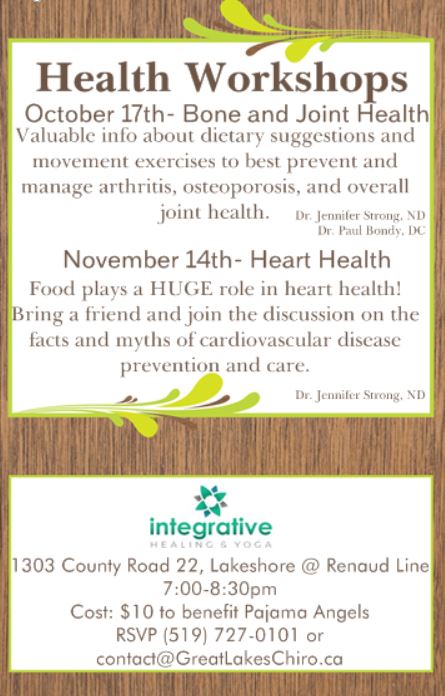 Don't wait until it's too late! Join us for a fun discussion on what you can do to improve your joint and bone health. This workshop is great for those looking for preventative care or treatment of arthritis, osteoporosis, and injuries. Dr. Jennifer Strong ND will discuss dietary and supplementation, and Dr. Paul Bondy will cover the best exercises for you.
RSVP: (519) 727-0101 or [email protected]
$10 suggested donation for Pajama Angels.
Location
Integrative Healing Arts
1303 County Road 22
Lakeshore, Ontario