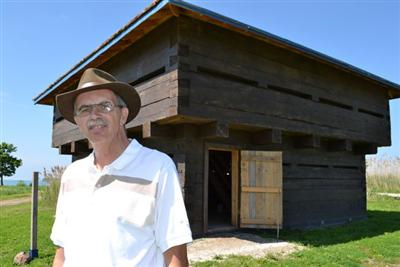 The blockhouse was originally built approximately 172 years ago, out of white oak, square-cut logs. Gun slits were cut into the walls on all four sides. A second floor housing sleeping quarters had machicolations or murder slits cut into the floor, allowing occupants to shoot down at intruders.
Two underground storage shelters were constructed — one to hold gun powder and the other for food storage.
The building was reconstructed as close to the original structure as possible.
For the dedication Dr. Carter to present at 2pm. Activity details and times to be determined.
Boblo Island, Ferry at 340 Dalhousie Street
For more information (519) 736-2330
Location
Boblo Island
Amherstburg, Ontario