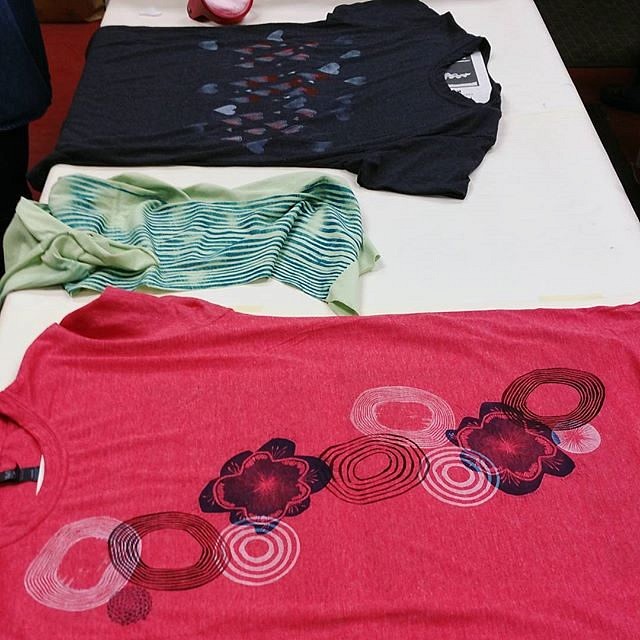 In this class, students will create richly coloured prints on t-shirts using linoleum, woodblocks, rollers, and letterpress blocks. We will cover some of the challenges of printing on fabric versus paper, and use pre-cut blocks and other print matrices to experiment with printing both by hand and in a printing press. You will go home with a beautifully printed shirt!
All materials are included. We have several colours of shirts in stock in unisex and curvy sizes (adult only), and you'll choose your shirt when you register to be sure we have your size. One shirt will be provided, but you are welcome to bring a second shirt of your own if you want to try printing more than one, or additional shirts may be purchased during the class for $10 each.
Space in the class is limited. To secure your spot in the class, a non-refundable deposit of 30% is required. Register in person at Levigator Press or call 519-991-4972, or click the REGISTER NOW button below to register now and pay online.
Class prices are subject to HST.
Location
Levigator Press
1984 Wyandotte Street East
Windsor, Ontario