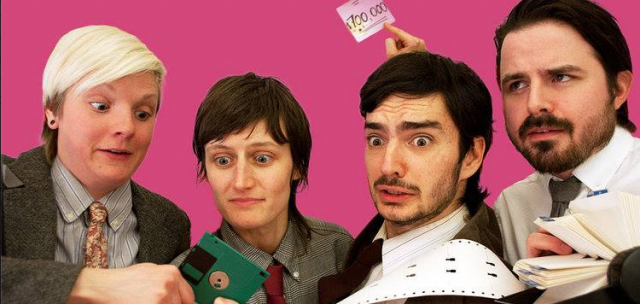 Blimp Rock will releasing their second album entitled "Sophomore Slump" and giving a Powerpoint Presentation at Phog Lounge!
With special guest:
Tyson Makes Music performing as "Tyson's Casio Fiasco"
A little bit about the bands:
Blimp Rock
As both a band and a marketing team, we have focused on funding our $700k festival that will take place on a blimp floating over Lake Ontario. We plan on reaching our goal by releasing albums, touring as a relatively unheard of Southern Ontario rock band, and selling vintage office supplies such as rolodexes, fax machines and floppy discs. For more information, including an FAQ please visit blimprock.com.
Tyson's Casio Fiasco
Swinging from fuzzed-out pop-punk songs that could have been the theme to the 1998 X-games to dark, twisted love ballads that should have been featured in the end credits to Buffy The Vampire Slayer, Tyson's stellar songsmithery will leave you impressed, but more importantly, smiling. https://tysonmakesmusic.bandcamp.com/album/casio-fiasco
9:30 PM
$5
Hope to see you there!
Location
Phog Lounge
157 University Avenue West
Windsor, Ontario