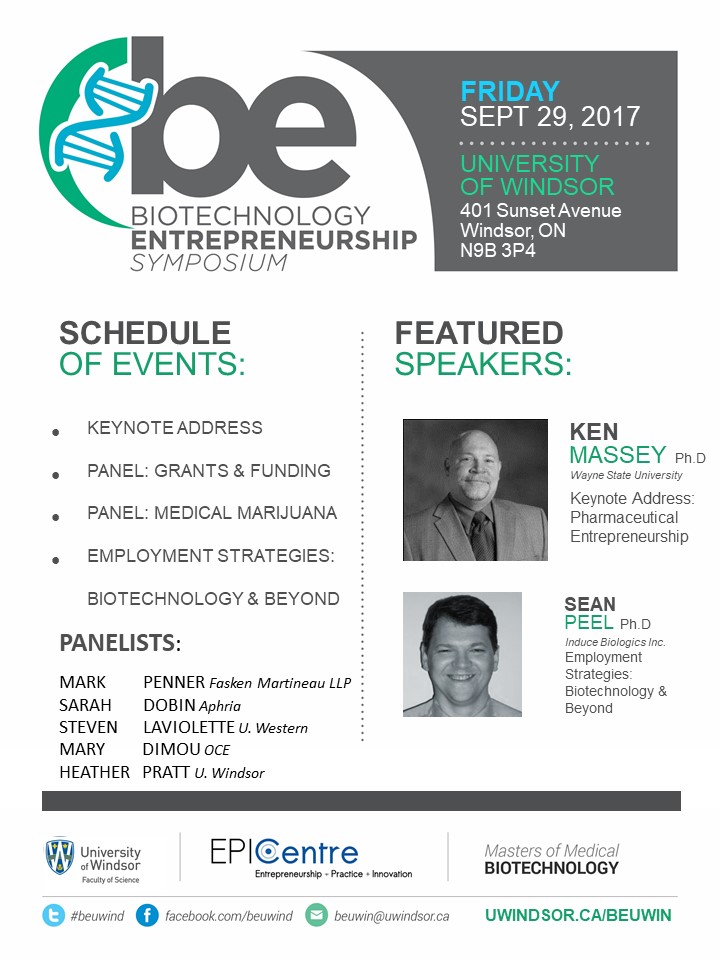 The 2nd biannual Biotechnology Entrepreneurship Symposium brought to you by the Master's of Medical Biotechnology Program in partnership with EPICentre, will serve to bridge biotechnology entrepreneurship with special focus on commercialization of research ideas and Medical Marijuana. Featuring an invited panel discussions on the hot topics Medical Marijuana and Grants & Funding . These discussions will provide participants with the opportunity to interact with industry professionals and fellow biotechnologists. This event is open to the community, with registration fees of $25 for general admission, student admission FREE. This event is free for students, student ID may be requested. Stay tuned for more updates!
For Student Registration: please visit https://goo.gl/forms/2Oys9CnMQ3EmNVwZ2.
For General Registration: please visit https://webapps.uwindsor.ca/conferences/besymp/index.php.
Location
University of Windsor
401 Sunset Avenue
Windsor, Ontario