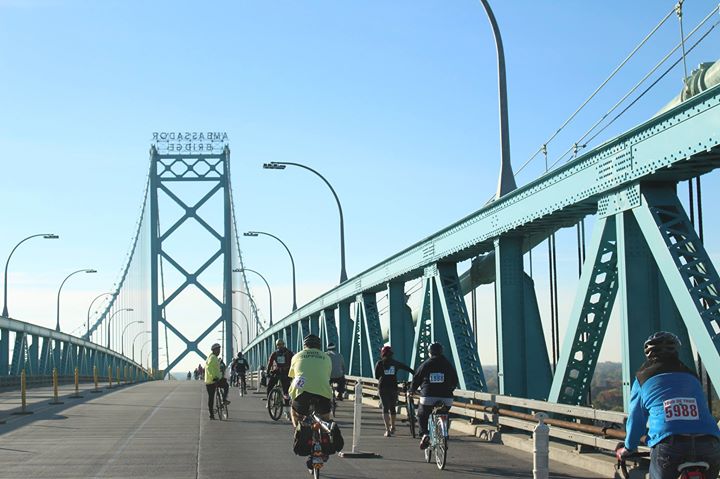 Bike The Bridge is back for 2017! This is it — your only chance to ride across the border!
Riders will gather in Clark Park in Detroit at 7 a.m. At 8 a.m. sharp, the group will head to the Ambassador Bridge, ride across and back, then embark on a 15-mile ride through Detroit.
After the ride, boxed lunch is included in the cost of registration. A meat, vegetarian and vegan/gluten-free option is available at registration.
Ride starts and ends at Clark Park in Detroit and is sweeper-supported. T-shirt included in cost of registration.
Advance registration is mandatory due to customs regulations. Enhanced drivers license, NEXUS or passport is required. Ride limited to 1000 registrants.
Location
Tour de Troit
2727 2nd Ave, Ste 148
Detroit, Ontario