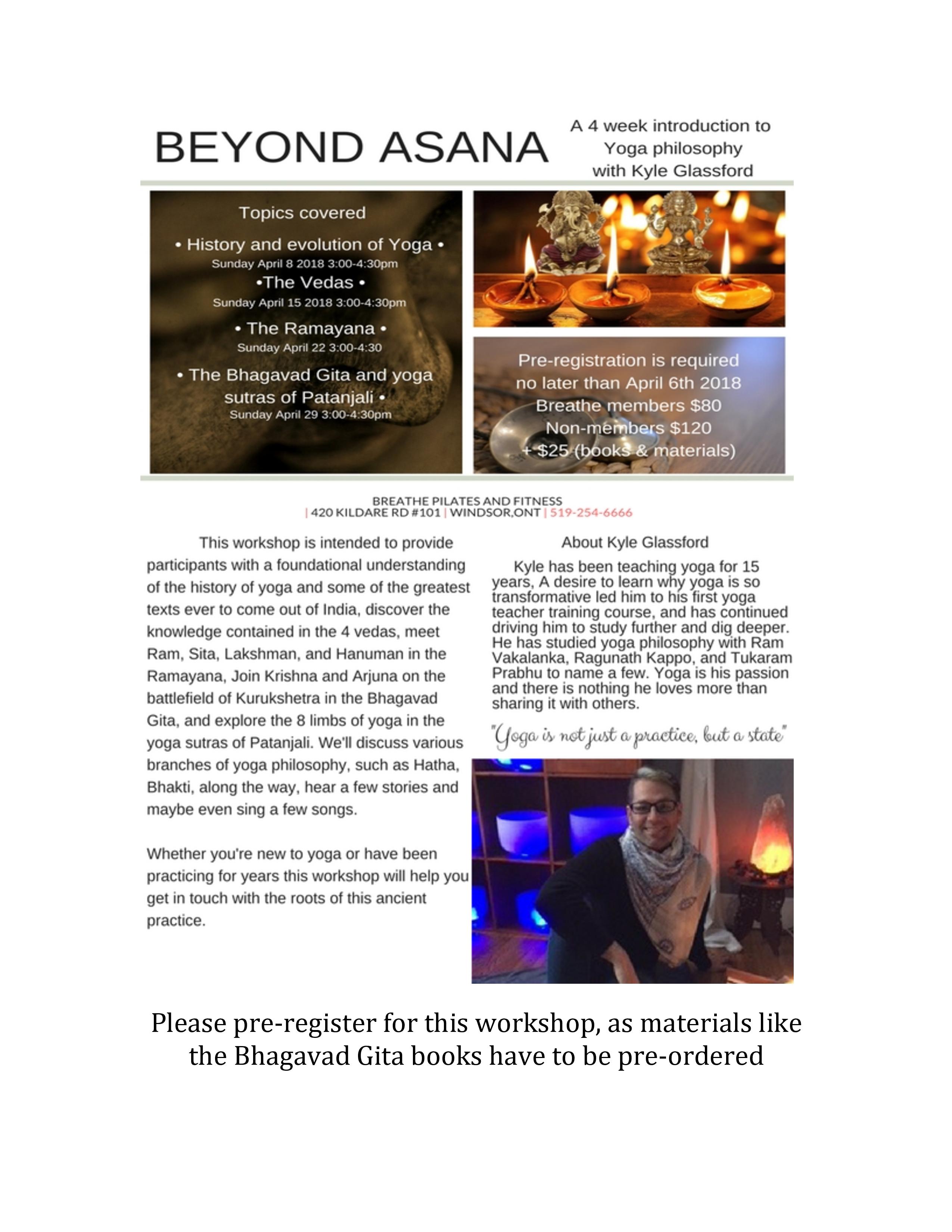 This workshop is intended to provide participants with a foundational understanding of the history of yoga and some of the greatest texts to come out of India. Discover the knowledge contained in the 4 vedas. Meet Ram, Sita, Laksham, and Hunuman in the Ramayana. Join Krishna and Arjuna on the battlefield of Kurukshetra in the Bhagavad Gita, and explore the 8 limbs of yoga in the yoga sutras of Patanjali.
We'll discuss various branches of yoga philosophy such as Hatha and Bhakti. Along the way, hear a few stories and maybe even sing a few songs.
Whether you are new to yoga or have been practicing for years, this workshop will help you get in touch with the roots of this ancient practice.
Schedule:
April 8th – History and Evolution of Yoga
April 15th – The Vedas
April 22nd – The Ramayana
April 29th – The Bhagavad Gita and the Yoga Sutras of Patanjali
Cost:
Breathe Members: $80+hst (+$25 books and materials)
Non-Members: $120+hst (+$25 books and materials)
Pre-registration is required
Location
Breathe Pilates and Fitness Studio
420 Kildare #101
Windsor, Ontario