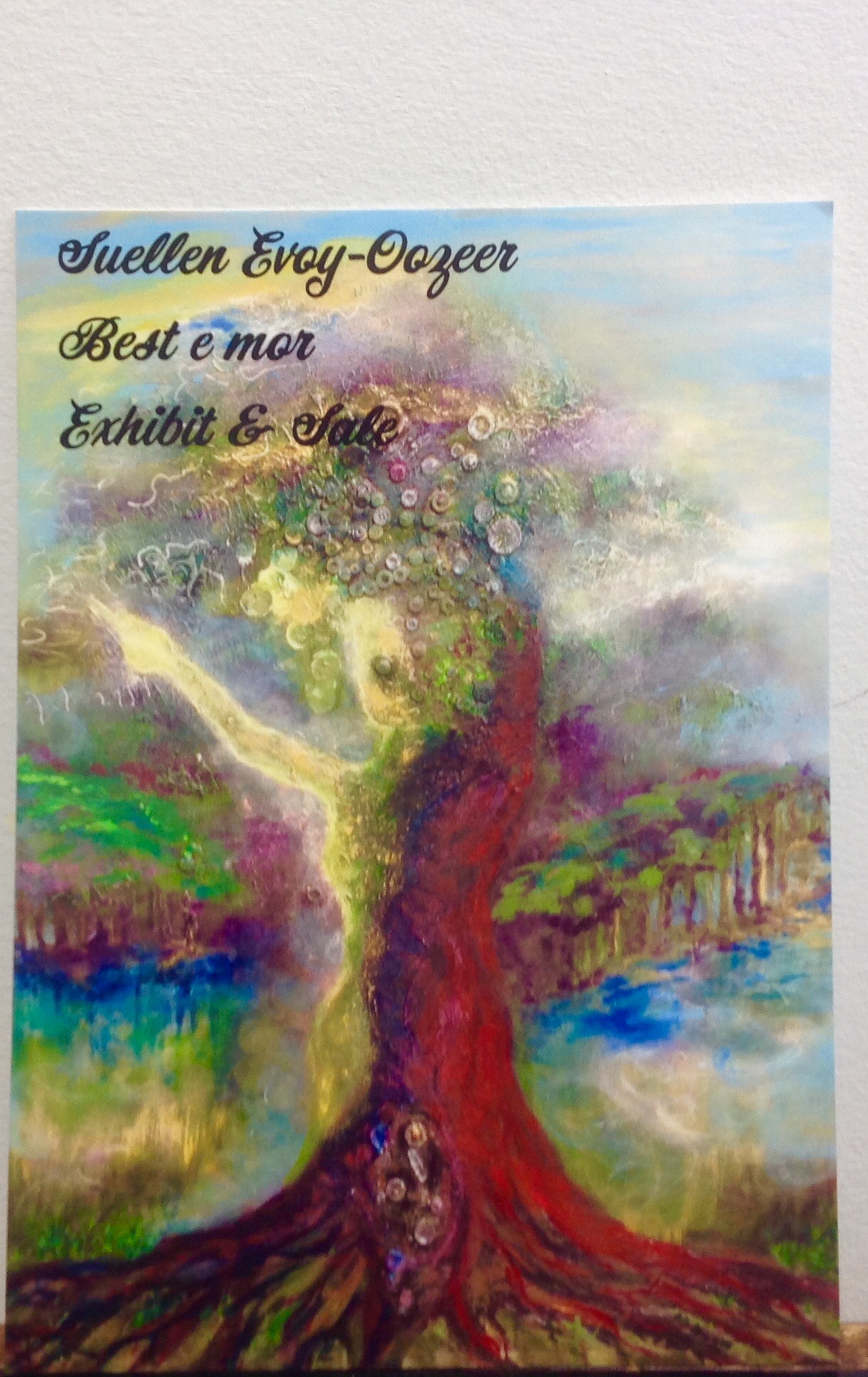 Suellen Evoy-Oozeer Windsor Artist who paints true Originals,no prints or copies One Of A Kind. She a founding member of Walkerville Artists
Coop. She has been a professional artist since 2009. Her Art must be seen to appreciated.
Her work has patron's from Toronto through Detroit,and all the way to London England.
Opening resection November 9, 4-7pm
Meet the Artist Walkerville Holiday Walk November 16,10-8pm
If your an art collector or enthusiast you must come see her work.
Both classic collection of large pieces and her new work of Intuitive
Originals.
Suellen also is Community Artist work for the last two years at Elder's Lodge Kettle & Stony Point 10 of her new pieces are done there.
Proceeds of the sale of these will be used to support the community art program called Me,You & Us.
Location
Walkerville Artists' Coop
1974 Wyandotte Street East
Windsor, Ontario