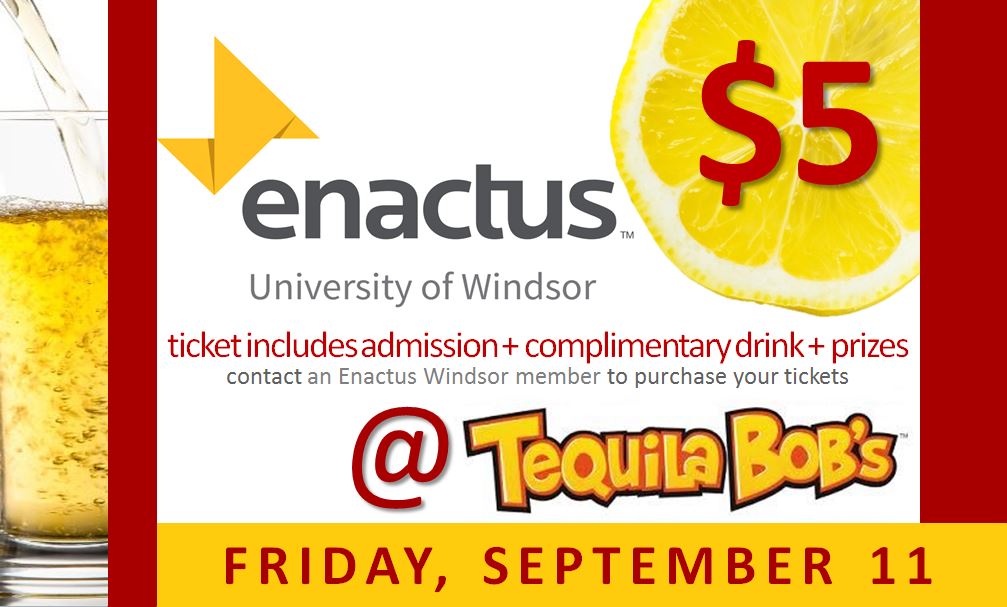 Enactus Windsor, a social enterprise team at the University of Windsor has teamed up with Tequila Bob's to bring you a night of excitement.
Enactus Windsor is a student run organization acting as a major catalyst for economic change. They do this by implementing community focused and entrepreneurial based projects in and around the Windsor region. Some of our highlight projects include YouThrive, CityThrive, Project Releaf, Cookstart Inc, Windsor Soup and Tableside.
Come out to enjoy the party and try the signature Enactus drink to support their efforts in our community and around the world!
Doors open at 10pm and cover is $5.
Location
Tequila Bob's Nightclub
63 Pitt Street East
Windsor, Ontario