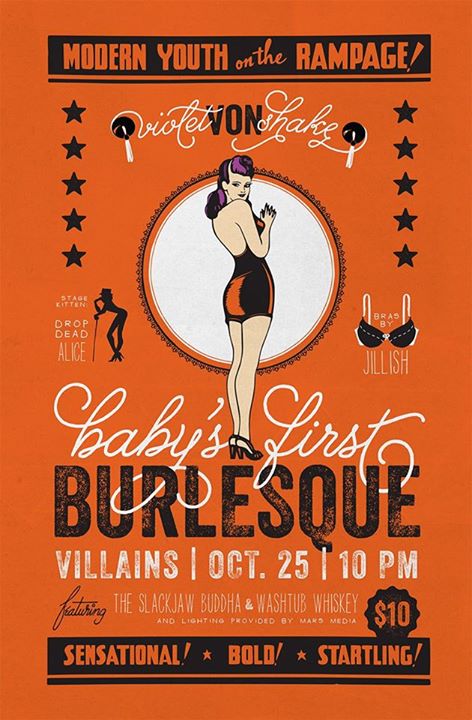 Come one come all and enjoy a night of sexy variety. Mini fashion show with Bras By Jillish, live music, side show act (with the brilliant Terrortino C Reid)& burlesque. Dress up, why not!
Since its close to Halloween if you want to wear a costume best costume will be given a prize and decided by the host Violet Von Shake.
More details will unfold maybe some cupcakes and finger foods. As always Villians Beastro's atmosphere and all it has to offer!
Tickets are only available at the door unless you really need to get them before hand just leave a comment.($10)
Location
Villians Beastro
Windsor, Ontario