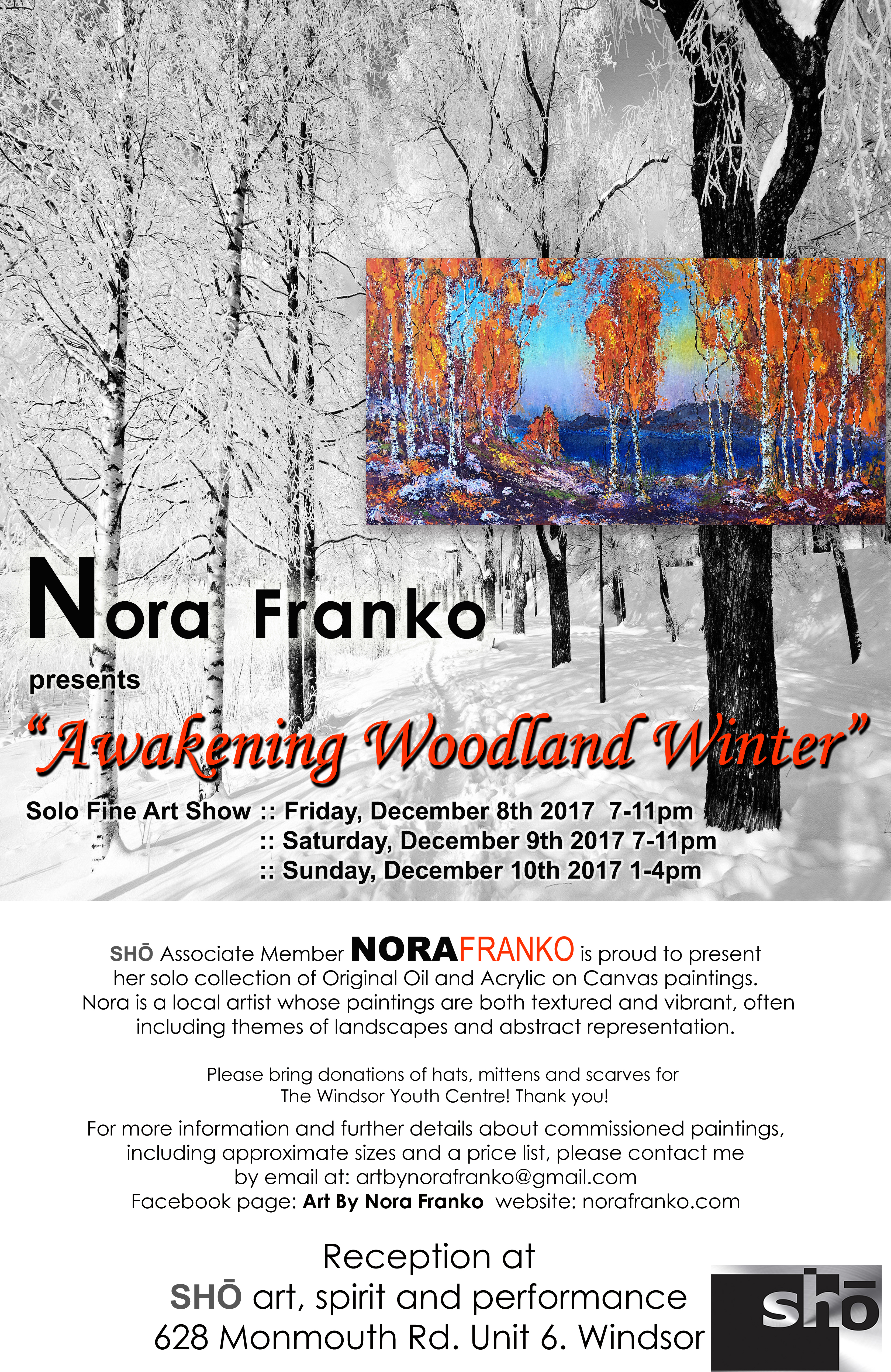 "Awakening Woodland Winter"
A Collection of fine art by Nora Franko.
With all of the exciting events happening this holiday season, I wanted to extend this invitation as I thought that it might be of interest to you!
I am, a full-time professional visual fine artist, working from my home in Olde Walkerville, Windsor, ON and I am now having my solo Art Show at
SHŌ Art, Spirit and Performance
Please join me on the following Reception dates:
Friday, December 8th 7-11pm
Saturday, December 9th 7-11pm
Sunday, December 10th 1-4pm
My show is entitled, "Awakening Woodland Winter" and will feature several large original oil and acrylic paintings. My paintings are textured, vibrant and full of colour and will be centered around the theme of Impressionistic Landscapes!
ALSO: Please bring donations of hats, mittens and scarves for The Windsor Youth Centre! We will warm up many hearts and souls.
Please check out my Facebook page:
Art By Nora Franko
[email protected]
Thanks and hope to see you there!
Sincerely,
Nora Franko
Location
SHŌ Art, Spirit and Performance
628 Monmouth Rd. Unit 6
Windsor, Ontario