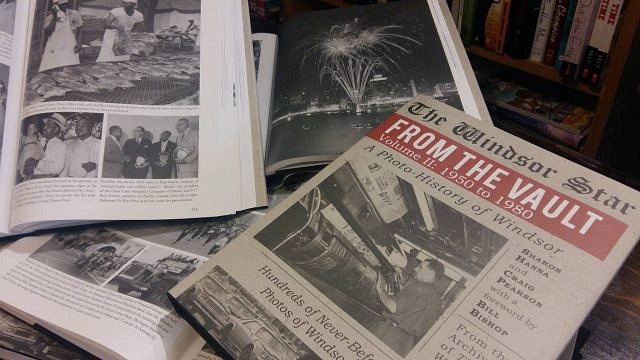 Join author Sharon Hannah at Riverside Public Library on Wednesday, December 7 at 7 pm as she celebrates the release of her new book The Windsor Star From the Vault Volume II: 1950 – 1980 with a presentation and book signing. Come out and pick up this beautiful volume and have it signed by the author — the perfect holiday gift!
The Windsor Star From the Vault Volume II: 1950 – 1980 explores what were perhaps the three most important and exciting decades in our history. Revealing how Windsor-Essex County overcame obstacles to achieve later triumphs, the book touches on the region's Baby Boom, building craze, auto industry, labour struggles, arts and culture, and more.
With a forward by The Windsor Star's former photographer and photo editor Bill Bishop, From the Vault, Volume II illustrates the era by featuring over 1,250 iconic images.
As Windsor-Essex's paper of record for over 150 years, The Windsor Star remains our region's greatest source of historical photography and eye-witness testimony. Like its predecessor, the national best-selling From the Vault, winner of the inaugural Kulisek Prize, this book — the most authoritative and beautifully produced of its kind — sets a new standard for Canadian excellence in regional history. Documenting landmark events, timeless memories, and unforgettable characters, it is a "must have" for history lovers.
Location
Riverside Public Library Public Library
6305 Wyandotte St E
Windsor, Ontario