Date
Saturday July 6th, 2019
Time
11:00am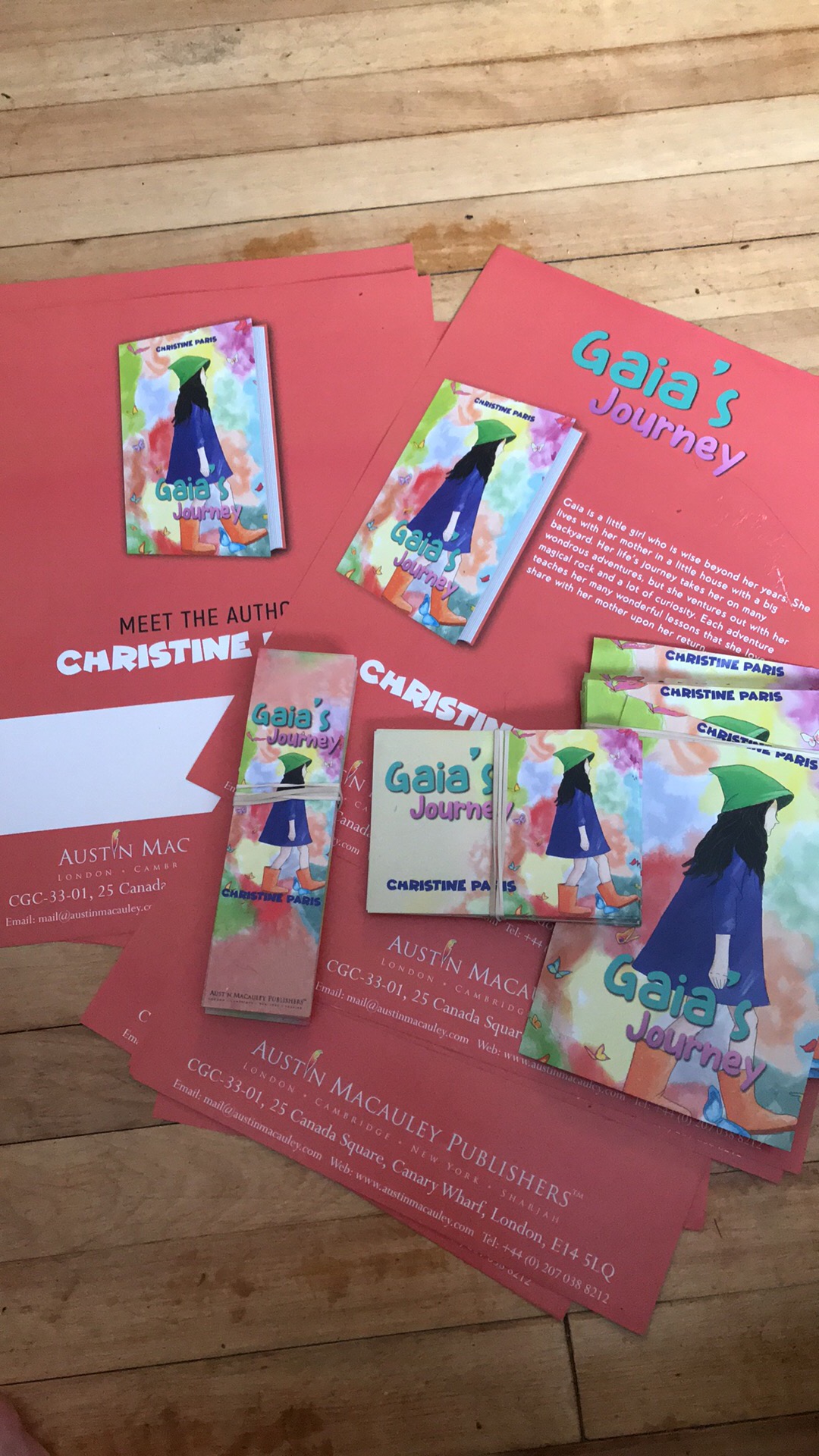 Author and Artist Christine Paris will be reading from her book 'Gaia's Journey', followed by book signings.
Come hear the story, perhaps buy the book, and fall in love with Gaia, the main character. Educational, moral stories filled with nature, surprise and whimsy…and a few big, bright grinny smiles!
Come enjoy this free event!