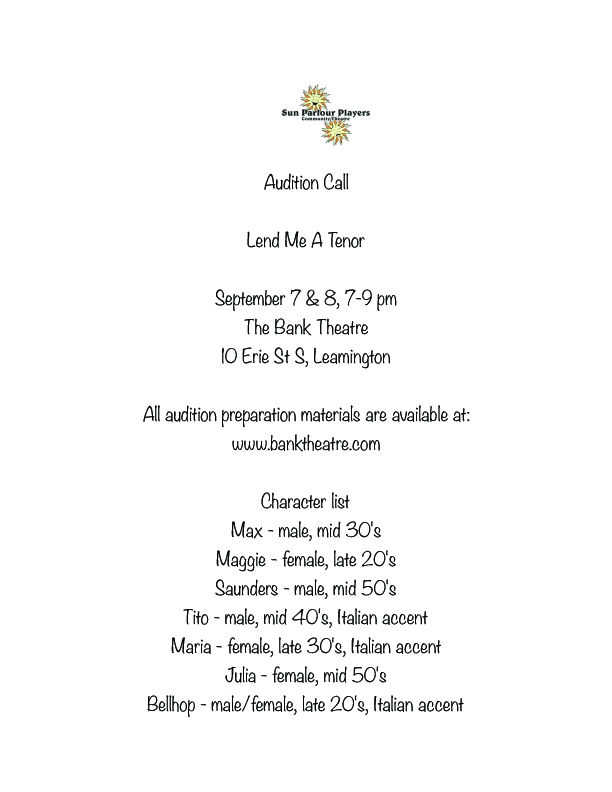 If you are interested in auditioning for "Lend Me a Tenor", please come to The Bank Theatre and Meeting Place, 10 Erie Street South, Leamington on September 7th or 8th at 7:00. Auditions will be from 7:00 – 9:00 pm.
All audition materials are available on our website.
Please see attached poster for our character list.
Telephone is 519-326-8805
Email is [email protected]
Website is www.banktheatre.com
Location
The Bank Theatre and Meeting Place
10 Erie Street South
Leamington, Ontario