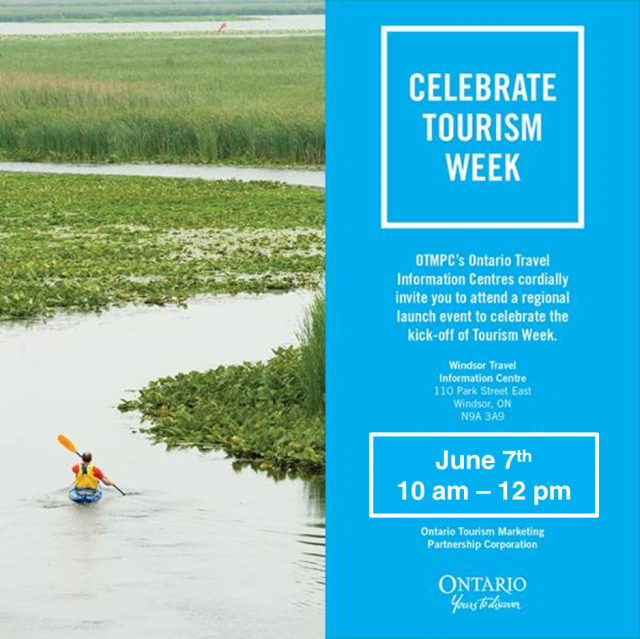 Mark your calendars for our Annual Tourism Week Celebration taking place Wednesday June 7th, 2017 from 10 am – 12 noon at the Ontario Travel Information Centre, 110 Park Street East in downtown Windsor. Come out and help us kick-off the 2017 tourism season and celebrate Ontario's 150th birthday! Attractions from across Essex and Chatham Kent Counties will be displaying what they have to offer visitors and staycation-ers for the upcoming tourism season.
New for this year, Blackburn radio will be broadcasting live from the centre! Don't forget to try your luck with a 10 minute "nuclear reactor melt down" escape game courtesy of Exodus Escape Rooms.
Be sure to enter your name in our prize draw for a motorhome or resort getaway. Lots of local prizes also being drawn from all of your favourite places in southwestern Ontario. Something for everyone. You won't want to miss the excitement!
Location
Ontario Travel Information Centre
110 Park Street East
Windsor, Ontario