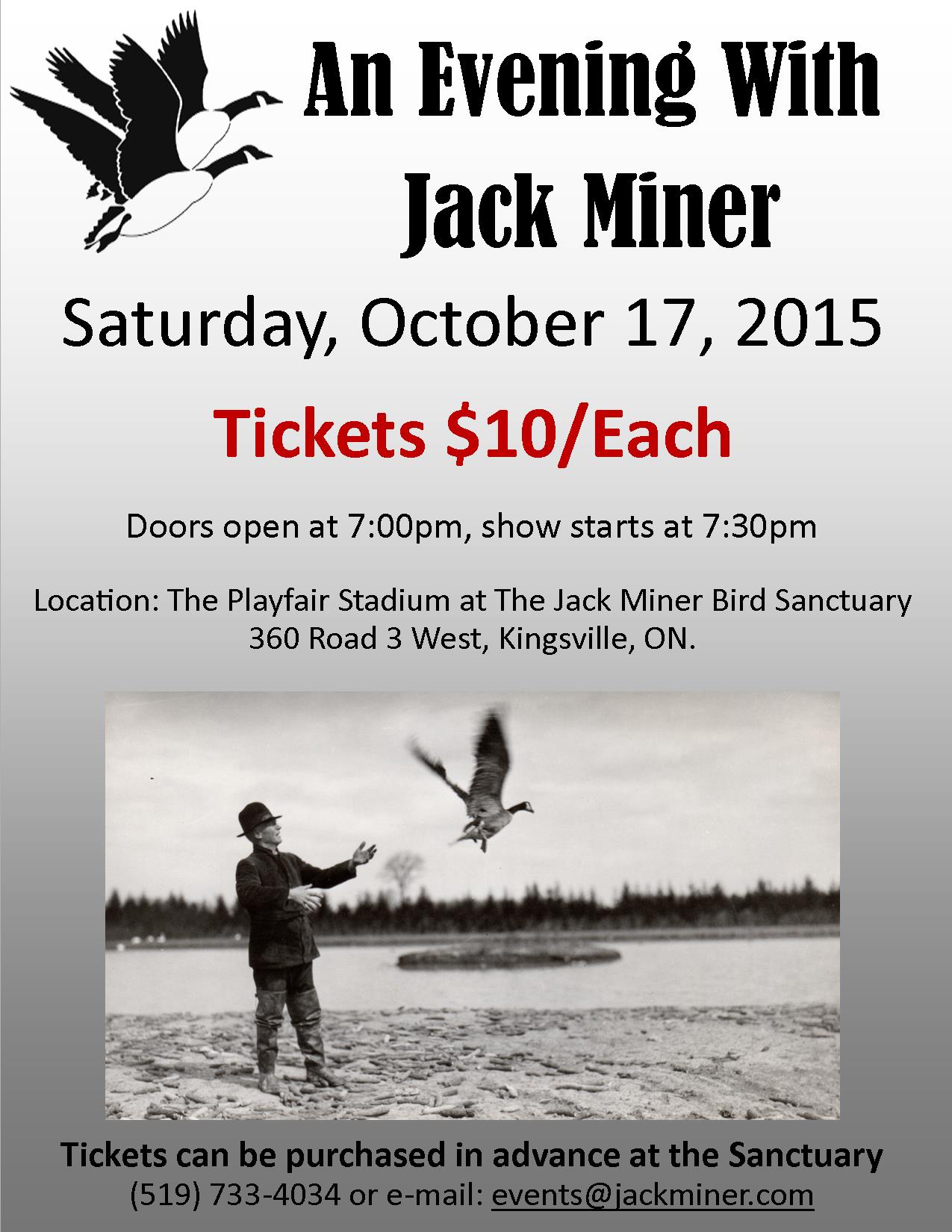 Join the Jack Miner Migratory Bird Foundation on Saturday, October 17th, at 7:30pm for "An Evening With Jack Miner," an original play performed by Eric Hansen of the Westlake Historical Society.
Tickets are only $10/each and can be purchased at the Sanctuary Mon.-Fri. 10am-4pm and Sun. 1-4pm.
For more information call (519) 733-4034 or e-mail [email protected]
Celebrate Migration Festival and support the Jack Miner Bird Sanctuary while learning a little bit more about the man who brought the geese to Kingsville.
Location
The Jack Miner Migratory Bird Foundation
360 Road 3 West
Kingsville, Ontario