Date
Saturday November 16th, 2019
Time
10:00am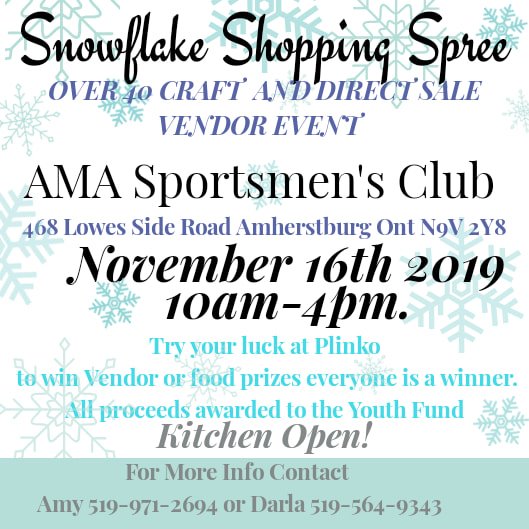 Life Is Pie will be at the AMA Sportsmans Club with 40 fantastic other vendors for the Snowflake Shopping Spree.
Try your luck with plinko where everyones a winner and a raffle draw with many vendor prizes! All proceeds from plinko and raffle g to the Youth Fund!
This would be a great time to find those unique hndcrafted gifts and treats for the holidays!