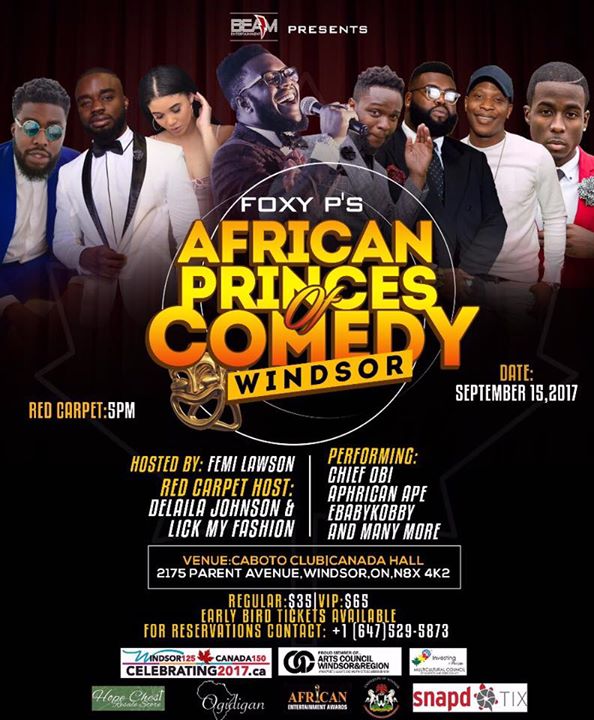 The African Princes of Comedy (APC) is an established African comedy event that goes from city to city and features the best and brightest young African comedians. APC events have been held in various parts of the U.K, Europe and Africa and the headline comedians have combined a social media following of over 5 million which their former events all guaranteed sell outs. APC Windsor is the first ever APC edition in Canada and there is no better city to host than Windsor. Windsor embodies diversity and cultural acceptance and September 15th will be a day to showcase not also African comedy but other aspects of African culture such as food, music, fashion ans dance.
Comedians and Personalities like Aphrican Ape, Femi Lawson, Jalen "Lick My Fashion" Nelson and Delaila Johnson are already confrimed, with many others to be confrimed in the coming week.
A host of local Windsor performers will also be featured. It is the perfect Windsor family event to end the summer. The City of Windsor has made APC an official event celebrating the City at 125 and Canada at 150.
Location
Giovanni Caboto Club
2175 Parent Avenue
Windsor, Ontario