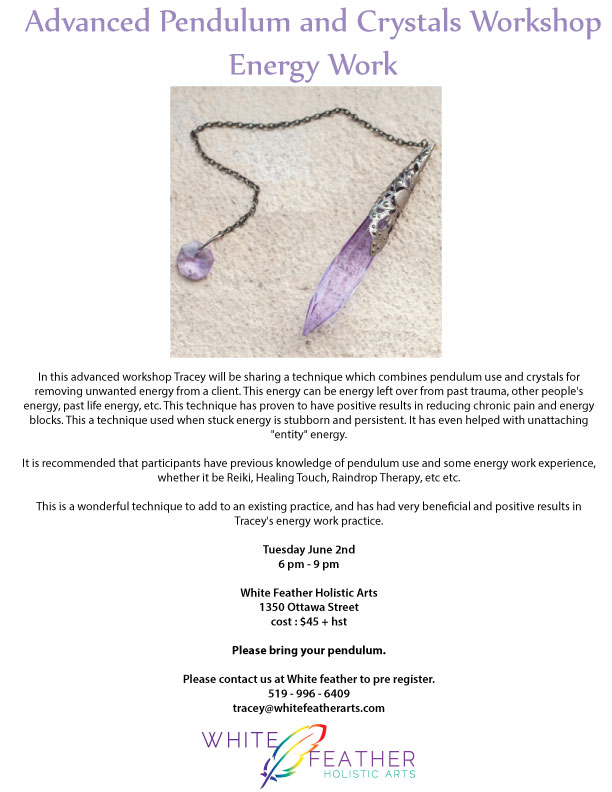 In this advanced workshop Tracey will be sharing a technique which combines pendulum use and crystals for removing unwanted energy from a client. This energy can be energy left over from past trauma, other people's energy, past life energy, etc. This technique has proven to have positive results in reducing chronic pain and energy blocks. This is a technique used when stuck energy is stubborn and persistent. It has even helped with unattaching "entity" energy.
It is recommended that participants have previous knowledge of pendulum use and some energy work experience, whether it be Reiki, Healing Touch, Raindrop Therapy, etc etc.
This is a wonderful technique to add to an existing practice, and has had very beneficial and positive results in Tracey's energy work practice.
Tuesday June 2nd
6 pm – 9 pm
White Feather Holistic Arts
1350 Ottawa Street
cost : $45 + hst
Please bring your pendulum.
Please contact us at White feather to pre register.
519 – 996 – 6409
[email protected]
Location
White Feather Holistic Arts
1350 Ottawa Street
Windsor, Ontario