Date
Sunday October 27th, 2019
Time
11:30am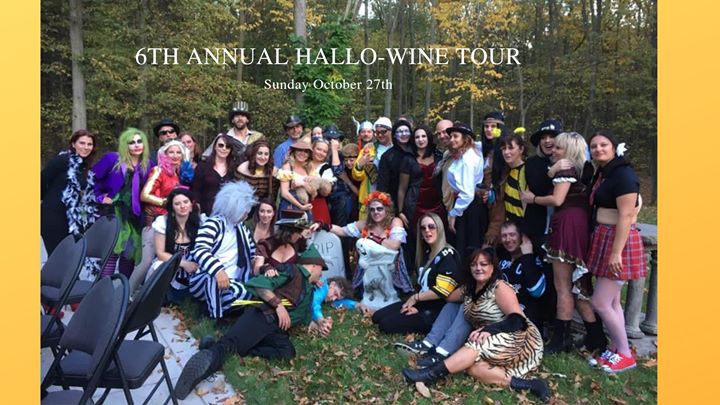 6TH ANNUAL HALLOW-WINE TOUR//
TICKETS//
EARLY BIRD TICKET PRICE – $100 +tax
Until September 1st!
Ticket price after September 1st – $110 +tax
*Like previous years, tickets will sell out fast! So, please come in to UNWINED as soon as possible to pick up your tickets!*
SCHEDULE OF EVENTS//
11:30 am – Meet at UNWINED to check in and enjoy a light lunch
12pm BUS LEAVES – We depart from UNWINED
BUS #1 itinerary: Wolfhead Distillery, Colio and Black Bear Farms
BUS #2 itinerary: TBD
A sit down dinner will be catered once again by our amazing Teresa!
8pm – The bus will arrive back at UNWINED
There will be music and dancing the whole time! Refreshments will be provided for the day.
PRIZES//
There will be prizes for the top 3 best costumes!
SOOOOO, DRESS UP FOLKS! lol
PAYMENT//
Cash, Debit or E-Transfer
Pay cash and we pay the tax!! (13% discount)
FIRST COME FIRST SERVED!
Keep your receipt! That will be your ticket on the bus.
Available for pick up at UNWINED – 3750 Walker Road
Please note: We are unable to hold tickets.
BE SAFE//
Please arrange for rides, and do not drink and drive.
Every year has been an absolute blast! Friends are made, and sometimes more ;) Most importantly, we all get home safe and start preparing for next year's Hallo-Wine tour hehe…
Cheers!