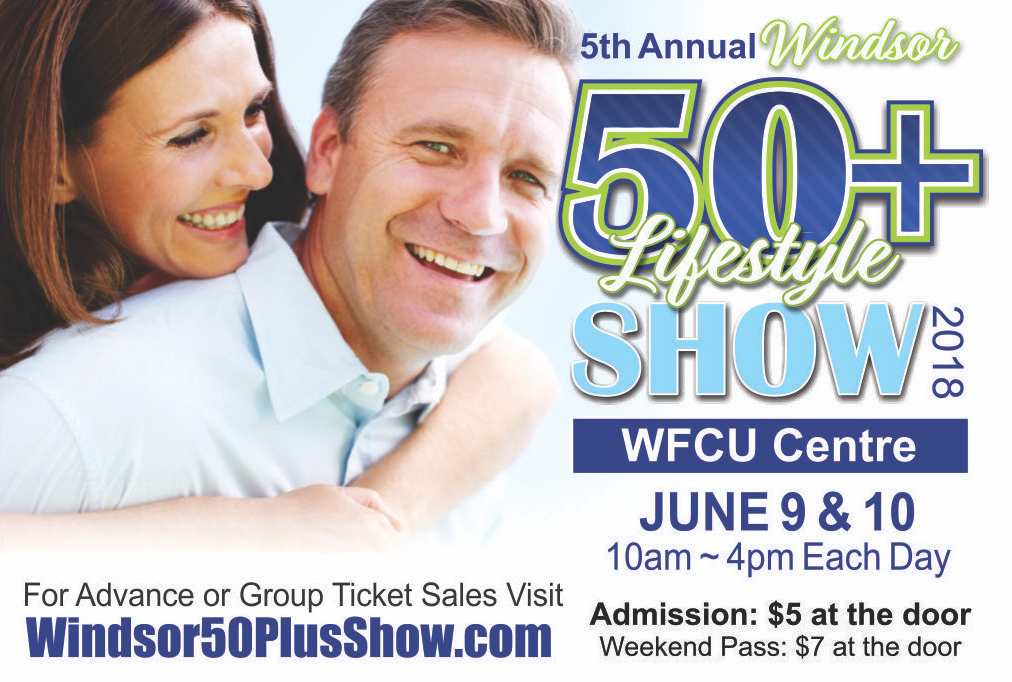 Join us for the 5th Annual Windsor 50+ Show taking place at the WFCU Centre on June 9 & 10, 2018.
This exciting event showcases 75+ exhibitors with everything for better living…. from health & wellness, retirement, home, fitness and travel to leisure and recreation, education, lifestyle options and so much more…all under one roof!
The event also features fashion shows by Laura, Nygard and ALIA, live cabaret performances by Windsor Light Theatre, Elvis Fest Live Tribute to the Legend shows, Lee Valley demos, free health screenings, mini-treatments, refreshments and lots of great shopping.
You'll also get a chance to WIN a $500 mystery prize along with dozens of other giveaways and contests.
Plus, the first 500 visitors each day will get a free gift. Admission is $5.00 at the door. Weekend passes are available for $7.00. Advance and group ticket sales available by calling 519-735-1142 or on our website at www.Windsor50PlusShow.com .
Location
WFCU Centre
8787 McHugh St.
Windsor, Ontario