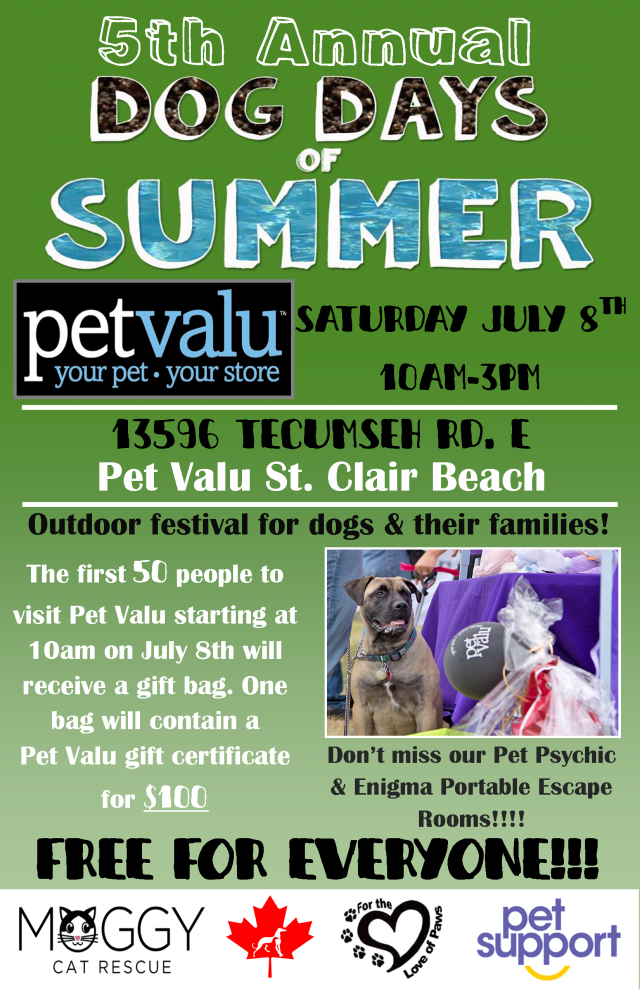 Dog Days of Summer is an outdoor festival that is 100% pet inclusive! Bring your whole family; even your four-legged family members for a day of fun!
Check out local rescues; Moggy Cat Rescue, For the Love of Paws & Greyhound Pets of America/Canada, lots of vendors; pet and non-pet related, Enigma Portable Escape Rooms, Dan Valkos Pet & Human Psychic, face painting, dog feather extensions & tattoos, dog treat demos, free samples, raffles, sales and many more exciting activities!!
The first 50 people lined up for our event will receive a gift bag, one bag will contain a $100 gift card to Pet Valu!
FREE ENTRY!!!
Location
Pet Valu St. Clair Beach
13596 Tecumseh Road East
Tecumseh, Ontario