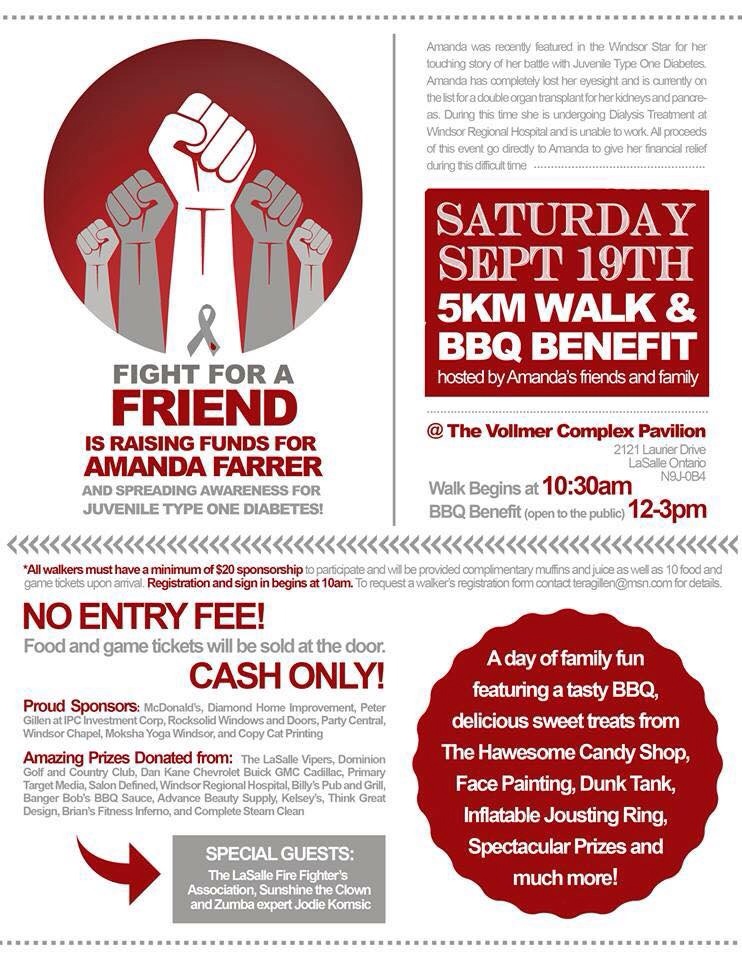 This event is a fundraiser for our friend Amanda Farrer, who is currently on dialysis four times per week waiting for a dual kidney transplant – she was diagnosed with juvenile type one diabetes and has lost her eyesight and recently went into a reversible bilateral kidney failure.
All the proceeds of the event will go to the financial relief of Amanda.
This event is a 5 km walk starting at 10:30 AM and a barbecue from 12 PM – 3 PM.
The event will include Anna and Elsa from frozen who will be attending the walk portion of the event as well as the La Salle firefighter will be present in the afternoon from 12:30 PM – 2:30 PM with the firetruck.
Location
Vollmer Complex Pavilion
2121 Laurier Drive
LaSalle, Ontario