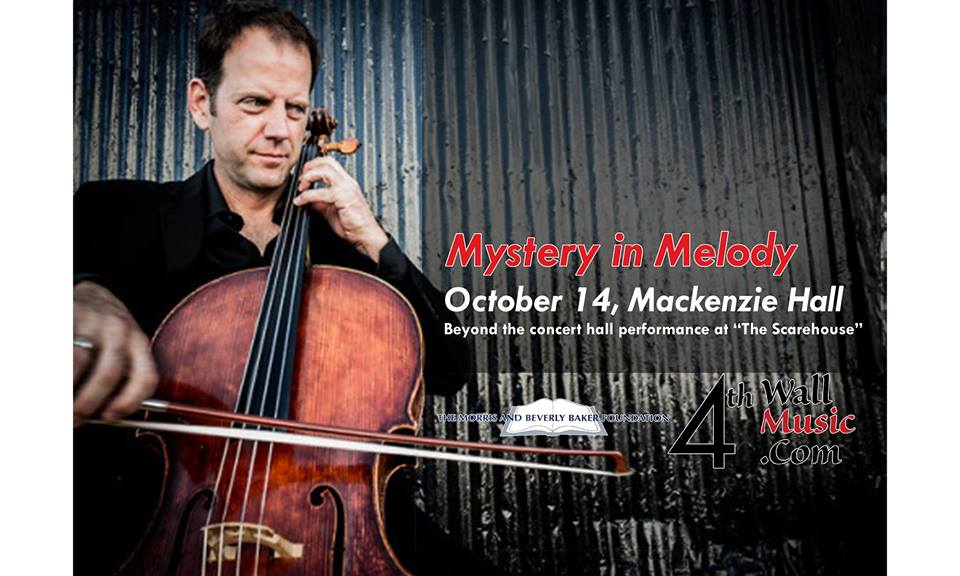 The leaves are starting to change, nights are getting dark earlier, a chill in the air….
Join us on Sunday, to get into the mood of the season.
We will be featuring movements of Mussorgsky's "Pictures of an Exhibition"- "Goblin", and "Catacombs", "Baba-Yaga" performed by Detroit Symphony pianist, Rob Conway then joined by the dark baritone voice of Wayne State instructor Jonathan Lasch. A string quartet from the WSO performs hair-raisingly challenging music by the Hungarian composer, Bella Bartok, and more. We end with a spine-chilling reading of Edgar Alan Poe's, "Masque of the Red Death", by U of W English Prof., Dr. Andre Narbonne, accompanied by music of the same name for string quartet and harp by Andre Caplet.
All of our concerts are family friendly with a supervised "Little Ones in the Lobby" area available. We will be featuring face painting by Funky Faces.
As a supporter of young artists, 4th Wall Music will also be presenting images of "fear inspired" art by students of Walkerville Collegiate.
Tickets available – http://www.4thwallmusic.com, with cash or credit at the door and at Biblioasis book store
Adult- $20
Child under 12- $5
Student- $15
Location
Mackenzie Hall
3277 Sandwich Street W
Windsor, Ontario