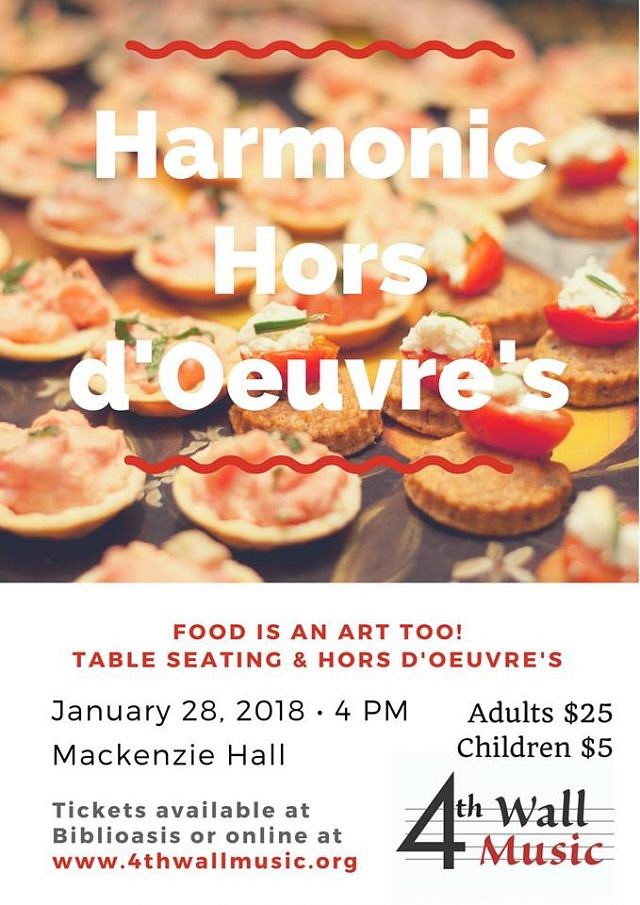 A 4th Wall Music concert that pairs the culinary arts with music. Hosted by Michael Stevens-Hughes from the Downtown Pizza Company.
Learn more about the art of food while enjoying hors-d'oeuvres at this table seated event.
An all-star cast of musicians includes pianist- Mike Karloff, violinist- Tino Popovich, cellist- Peter Wiebe, soprano- Erin Armstrong and harpist- Amy Ley
Tickets – $25 adult, $15 Student, $5 under 12 years old.
Buy Tickets at www.4thwallmusic.org,
at Biblioasis on Wyandotte St. E. or at the door.
Location
Mackenzie Hall
3277 Sandwich Street West
Windsor, Ontario