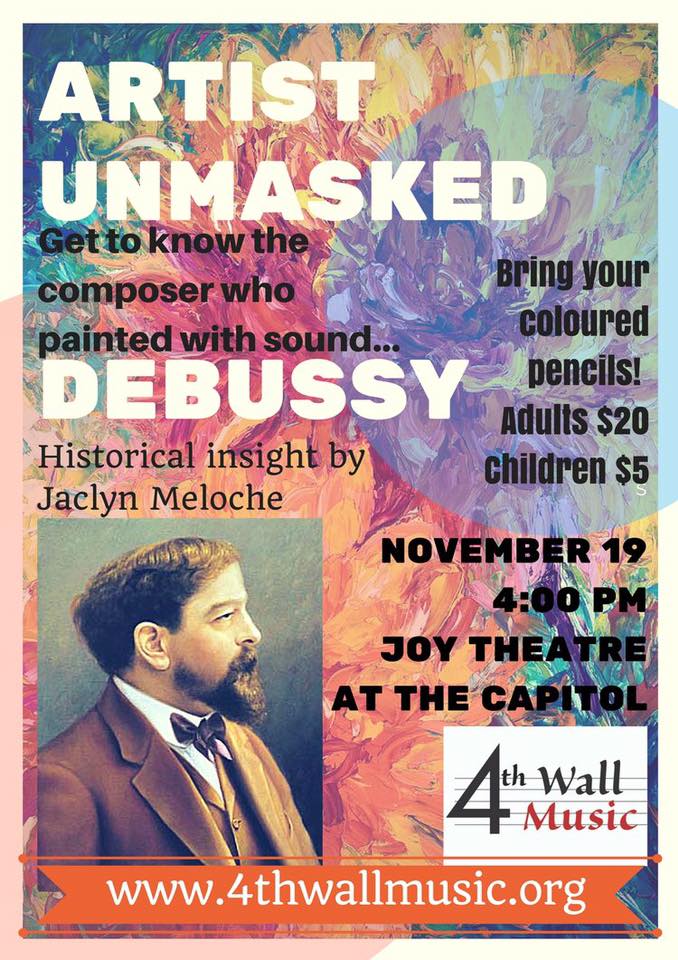 November 19th, 4:00pm,
The Joy Theatre in The Capitol Theatre
$20 adult, $5 under 12
Tickets available at www.4thwallmusic.com, at Biblioasis, or at the door.
Get to know the composer who painted with sound, Claude Debussy.
Explore both visual and musical color of the Impressionist period: sensory, French and hugely influential. Featuring woodwind quintet, harp, flute, viola and the insight of Curator of Contemporary Art at the Art Gallery of Windsor , Jaclyn Meloche.
Live painting and as always, awe inspiring music!
Art activities available for children and adults alike.
Location
The Capitol Theatre
121 University Ave W
Windsor, Ontario