Date
Sunday March 1st, 2020
Time
4:00pm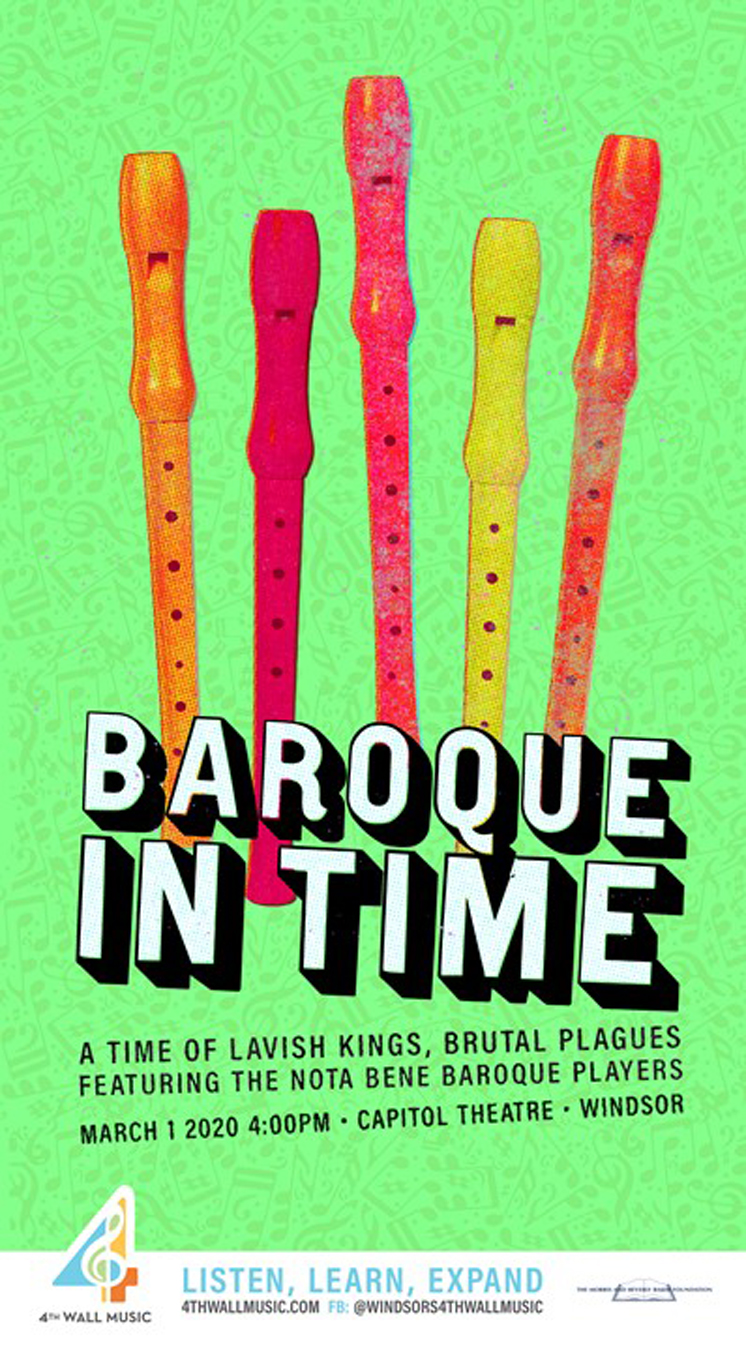 Europe 1600-1750. Wake up to a time of lavish kings, brutal plagues, gravity discovered, religious wars waged. The intensity of human emotion and intellect rides the wave of a new musical language. We welcome to the stage the Note Bene Baroque Players, specialized musicians performing on authentic period instruments – Marilyn Fung on bass viola da gamba, Laura Jones on violone, Borys Medicky on harpsichord, Katia Sherman on recorder. Also, in-costume dancers from the University of Windsor!
Come and share in the sense of awe that is the Baroque Period.
Tickets are $20, $10 for students, $5 under 12 years old.
Find tickets at 4thwallmusic.com