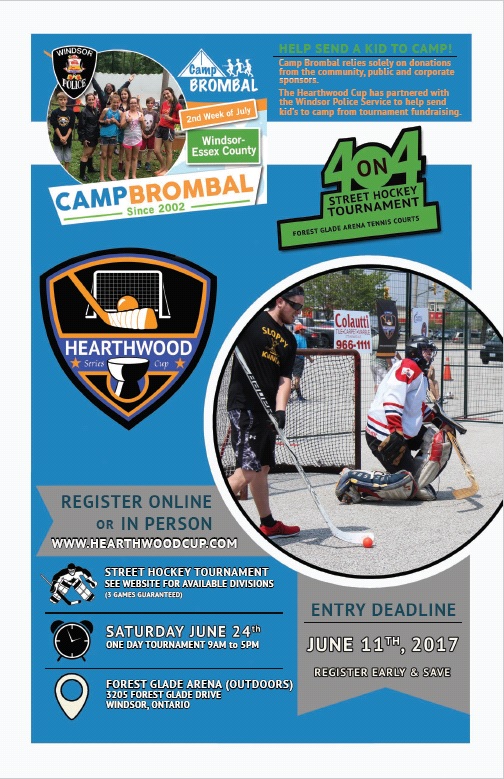 The 4th Annual Hearthwood Series Cup – – Street Hockey Tournament will take place Saturday June 24th, 2017 @ Forest Glade Arena's Tennis Courts. Proceeds from the tournament will support Camp Brombal, a Windsor Police Service Youth Program.
http://www.police.windsor.on.ca/community/services/Pages/Camp-Brombal.aspx
The tournament is a 20 Team Maximum Adult Tournament
(Guaranteed 3 Games)
Registration Pricing:
Registration will soon be available online: http://www.hearthwoodcup.com
Adult Division (Ages 18+): $210/team of 7 ($30.00 per player)
Extra player Cost Up to 10 is an additional fee/player please see below for pricing
Team of 8 Players = $230.00
Team of 9 Players = $250.00
Team of 10 Players = $270.00
Location
Forest Glade Arena Tennis Courts
3205 Forest Glade Dr.
Windsor, Ontario