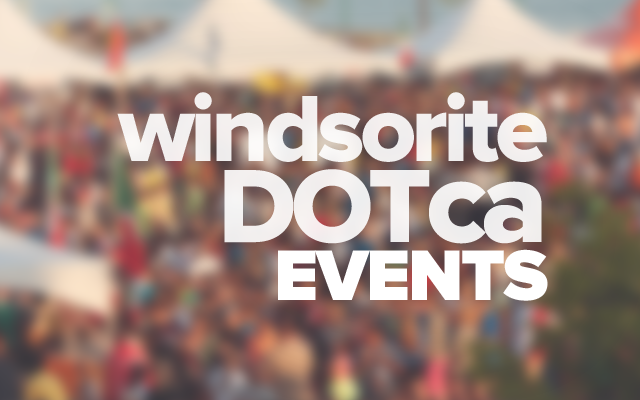 Come check out DOIN' THE LOUVRE, Artcite, Inc.'s 35th annual Holiday FUN(d)raising®TM art exhibition and sale.
This annual fundraiser for Artcite is an opportunity for many local artists (some of whom have never shown their work previously) to exhibit and sell their works. It features an immense amount of artworks by many artists from the Windsor region. Give the gift they will enjoy for years to come: give the gift of ART! (Or, at our crazy prices, add to your OWN fine art collection!)
Gala Opening for Artists, Guests and Patrons sponsored by CraftHeads:
Friday, December 2, 7pm
Show & Sale Runs :
December 2 – December 24, 2016
Special Christmas Shopping Hours :
Tues – Sat, 12 – 6 pm (closed Sun – Mon + Mornings)
We are also open for holiday performances at Capitol Theatre.
"ART HUNG FLOOR TO CEILING – JUST LIKE THE LOUVRE"
"ORIGINAL ART BY AREA ARTISTS – NOTHING OVER $99.99"
ORIGINAL ART – paintings, drawings, prints, photographs, mixed media, sculpture – and artist-made gift items (ornaments, books, toys, cards, 'art wear', jewelry, etc.) created by established and emerging Windsor area artists will all be exhibited "salon style" (floor to 18′ ceiling, à la "Louvre"), with all work priced for holiday giving! BIG sale prices for these one-of-a-kind art pieces start at 99¢(!) – and NOTHING is priced over $99.99!
Shopping for unique gift items has never been so easy! Last year's Doin' The Louvre featured more than 1000+ artworks by over 85 Windsor & Detroit area artists. As in past years, we will also be offering our gallery visitors the chance to win original artworks by distinguished Windsor artists! A $2 ticket may win you an artwork valued over $500!
This year's show promises to be bigger and better than ever, this artworks from the following artists:
Kriste Latouf, Emily Lockhart, Troy David Ouellette, Julia Lepera, Gloria Qazolli, Michelle Chappus, Neda Laketic-Soc, Susan Gold Smith, Jusy DePassio, Jamelie Hassan, Holly Wolter, Christine Paris, Dianne Bigelow, Sarah McCullough, Jim Mroczkowski. Michelle Dobrin, Alyssa Pisciotto, Brenda Francis Pelkey, Carol Anne Winters, Dwight Siegner, Lyndra Ruddock-Rousseau, Chad Riley, Yanxi Liu, Wayne Tousignant, Rashmi Dadwal, Gustave Morin, Andre Mercier, Brigid Burke, Ron Benner
Location
Artcite Inc.
109 University Avenue West
Windsor, Ontario