Date
Friday December 6th, 2019
Time
5:00pm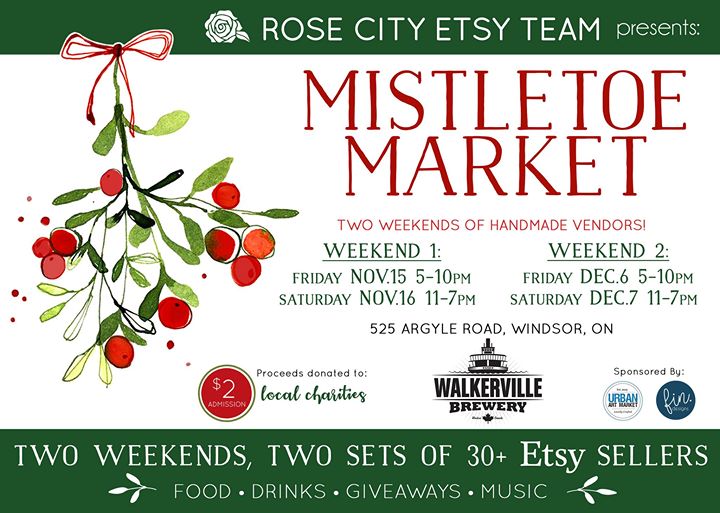 Two Weekends!!!
Two unique sets of 30+ handmade vendors!
***The November event is during the during the Visit Walkerville Holiday Walk
Friday November 15th, 5-10pm
Saturday November 16th, 11-7pm
https://www.facebook.com/events/2449268361855741/
AND
Friday December 6th, 5-10pm
Saturday December 7th, 11-7pm
****Two different sets of Vendors each weekend!!!!!
Located at the Walkerville Brewery- 525 Argyle Road, Windsor.
Hosted by Windsor's Etsy Team: Rose City Etsy Team.
www.facebook.com/rosecityetsyteam Rose City Etsy Team
$2.00 Admission fee will be donated to two Windsor Charities OR Non Profits: TBD (we will post when we know)
This is wheelchair accessible. Please only service dogs allowed only & on leash
Following along for updates and to meet the artists!
www.instagram.com/rosecityetsyteam
Vendor List will be posted in the discussion of this event.