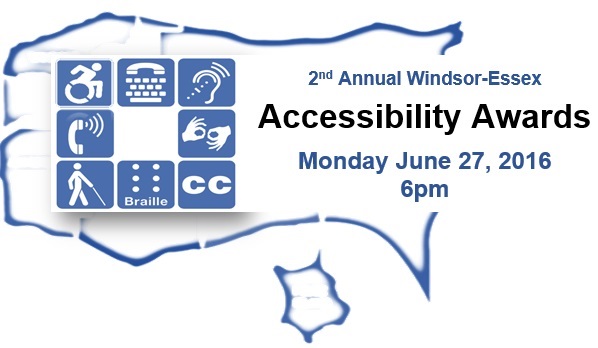 The community comes together to celebrate achievement in creating an accessible community! All local. Assisted Living Southwestern Ontario in partnership with the University of Windsor office of Human Rights, Equity and Accessibility and the Town of Amherstburg Accessibility Advisory Committee will be presenting the awards.
This important event recognizes individuals and businesses who have made a different in creating a more accessible community for all of us both most particularly for people with disabilities, acquired brain injuries and seniors..
Space is limited – NO TICKETS AT THE DOOR.
RSVP deadline for tickets is Friday June 17th 519-969-8188.
For event information please contact Lynn Calder at 519-969-8188 ext 223.
Location
Fogolar Furlan Club
1800 N Service Rd, Windsor
Windsor, Ontario