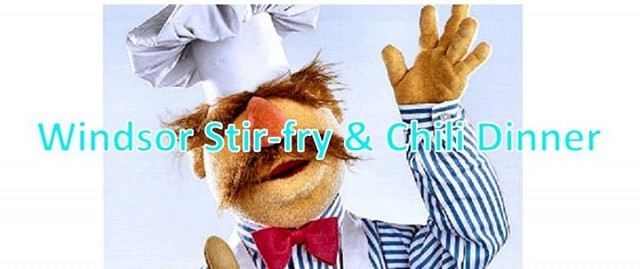 The Fuzzy Muzzies are grateful to those who have donated the location, labour, advertising, music, prizes, and food. The final touch is You to make the night worth it
$10 Charity Chicken Stir-fry and Chili Dinner (tickets available at the door)
Sunday November 17th at 4:00pm
Grill 55 & Holiday Inn & Suites on Huron Line – Windsor Ontario
You can also purchase a personal table of ten for $100 ahead of time. If interested in the table please contact a Muzzy member ahead of time.
Chicken vegetable Stri-fry &/Or Chile accompanied by house salad, dinner rolls topped with, music, hundreds of dollars in prizes and our community.
We are a group of 20 young men, ages 21-29 from Windsor to Tilbury, team name "The Fuzzy Muzzies" getting together for the fourth year to raise awareness for Prostate Cancer. All proceeds from this event will be donated to Prostate Cancer Canada.
Prostate cancer has not affected these young men directly but has touched their fathers, uncles and grandfathers.
Can't wait to see you there!
Location
Holiday Inn & Suites Ambassador Bridge
1855 Huron Church Road
Windsor, Ontario