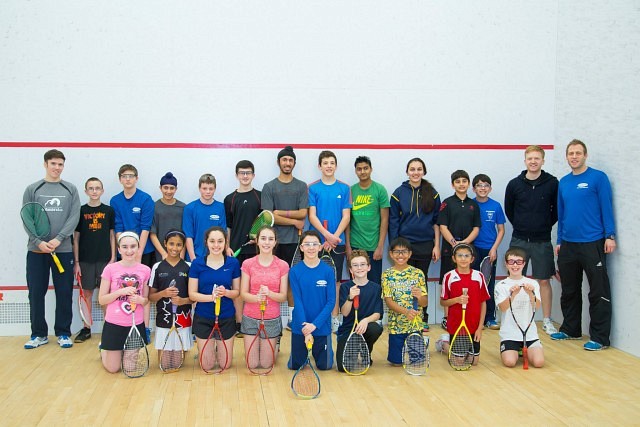 The Windsor Squash & Fitness Club will be having a 24-Hour Squashathon fundraiser for our successful junior squash program. Half of the proceeds from this event will also be committed to a family involved in our program who have recently experienced a significant loss.
Our program is growing in leaps and bounds with many of our players now ranked provincially and nationally.
Our squash pro, Graeme Williams, will be on court playing challengers for 24 hours beginning on Friday 15th May 2015 at 4pm. Challengers can pay a minimum of $20 per 30 minute slot to keep Graeme awake! Our juniors will also attempt to have at least 4 players on a court throughout the 24 hour period and will be asking for any loose change donations that can be spared!
In addition to this event, we will have a multitude of activities going on in and around the club including a Friday night social complete with music, a Saturday car wash, BBQ, doubles squash tournament for adults, lightning squash and many more activities for all ages.
This event is open to members and non-members of the club.
Please come along to show your support. Join in the fun from 3:30pm Friday 15th May 2015 and experience a different type of squash from anything that you've ever seen before!
Click the link to pledge: https://docs.google.com/spreadsheets/d/1cp9WJ2pjC9gvobCsq3aDa0Wthq9REXBz2oxkRlCHkdE/edit?usp=sharing
Stay tuned for more updated info!
https://www.facebook.com/WSFJUNIOR
Location
Windsor Squash & Fitness Club
2475 McDougall Avenue
Windsor, Ontario