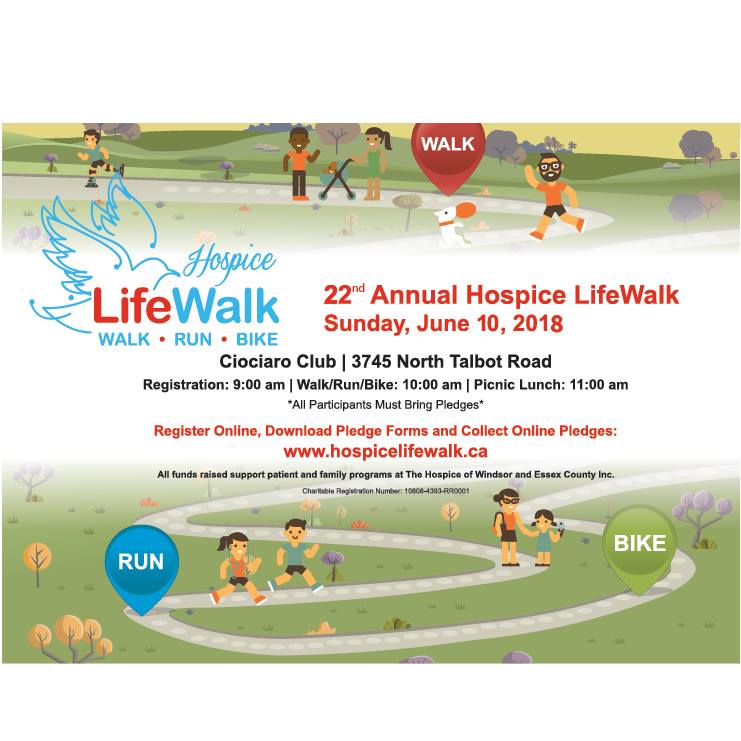 Who will you walk for?
Join The Hospice Sunday June 10th at The Ciociaro Club for the 22nd Annual Hospice LifeWalk.
The LifeWalk is a leisurely 5km walk, run or bike. Participants are encouraged to come out and walk individually, as a family or as a team. You can show your support for the person you're walking for by making t-shirts, wearing their favourite colour or any other way you feel is appropriate.
For more information and to download pledge forms, please visit the event website at www.hospicelifewalk.com. If you have any questions please call 519.251.2557 or e-mail [email protected]
Location
Ciociaro Club
3745 North Talbot Road
Maidstone, Ontario