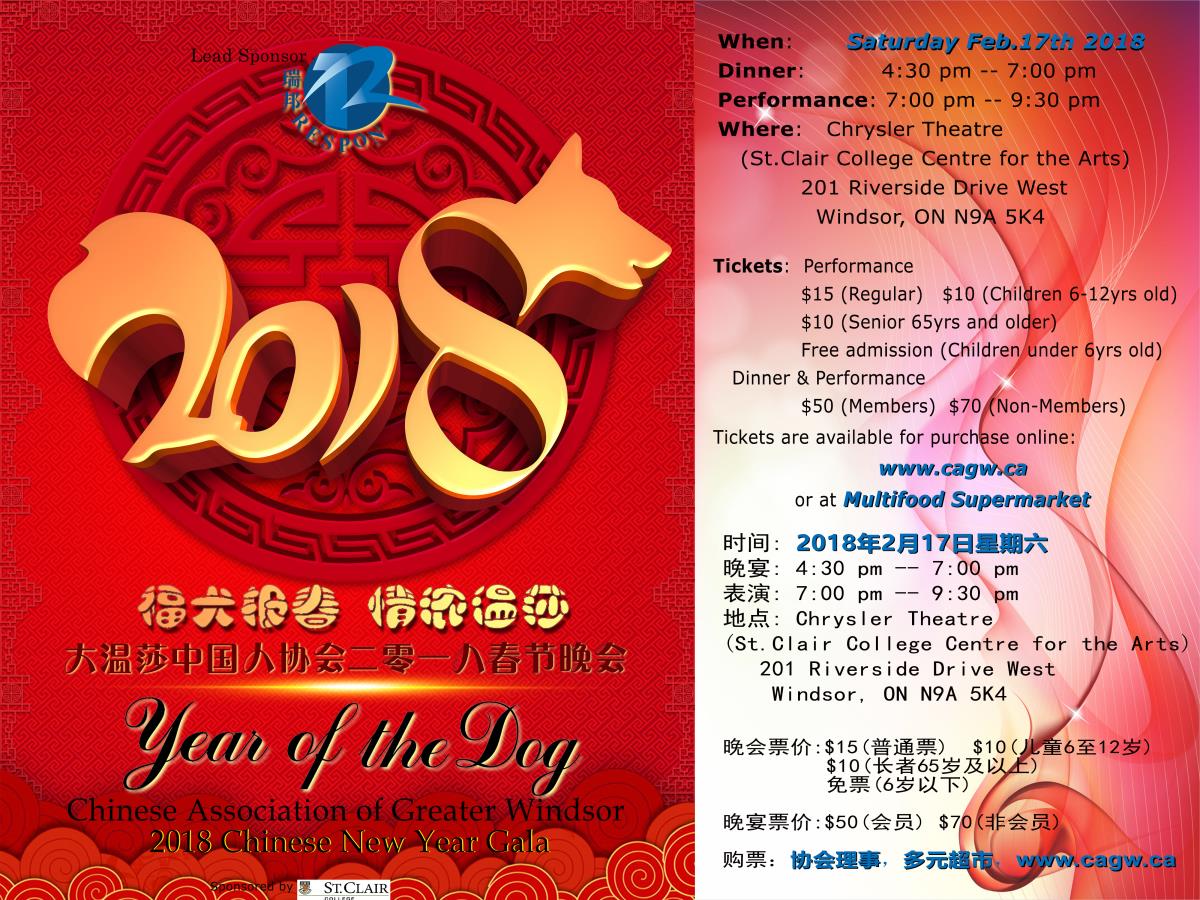 The Chinese Association of Greater Windsor (CAGW) will host its annual Chinese New Year Gala (the Year of the Dog). The event will take place at St. Clair College Centre for the Arts on Saturday Feb.17, 2018. The gala will start with a 10 course banquet dinner in the Skyline Hall, followed by live entertainment performance in the Chrysler Theatre. The evening will be filled with Chinese costumes, dazzling performances with Chinese music, song, dancing, games, art displays, and more. The dinner will begin at 4:30pm and the live performances will follow at 7pm. Tickets can be purchased online (www.cagw.ca) or at Multifood Supermarket, 799 Crawford Ave, Windsor, ON N9A 5Y1.
Price:
Banquet with Show: $50 for CAGW member, or $450 for the whole table (10 people); $70 for Non CAGW member, or $650 for the whole table (10 people).
Note: Please email [email protected] to purchase/book the whole table.
Show only: $15 for adults, $10 for senior (>65yrs) or kids (6-12 yrs), free for kids under 6 yrs.
CAGW
Location
St. Clair College Centre for the Arts
201 Riverside Drive West
Windsor, Ontario