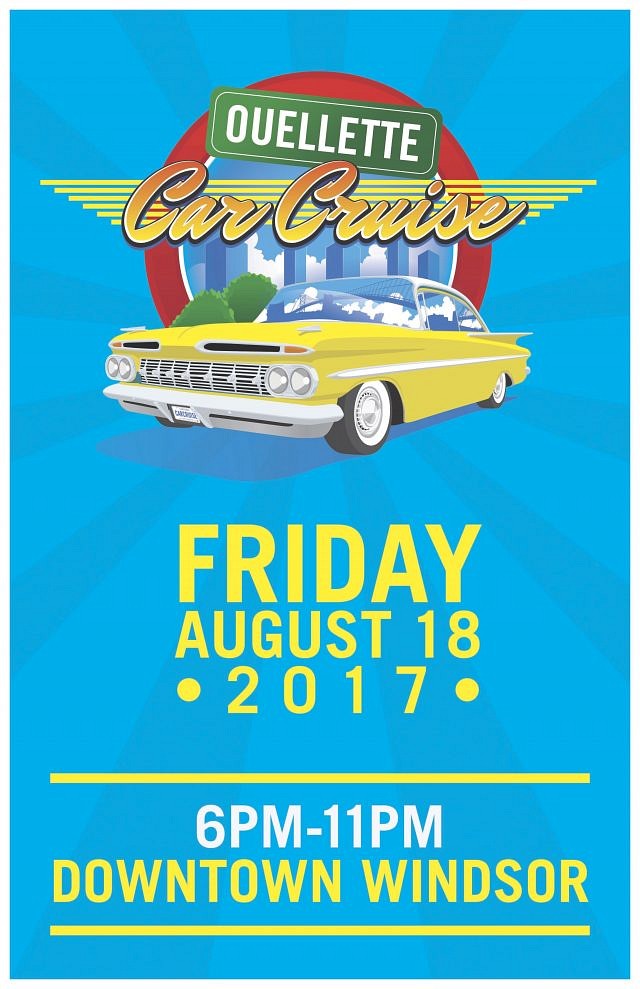 The Ouellette Car Cruise builds on the nostalgia of Windsor's storied automotive history and seeks to engage car enthusiasts, hobbyists and the community at large in celebration of our deep automotive roots.
Cruisers begin gathering at Riverfront Festival Plaza at 1pm in the heart of downtown Windsor. The cavalcade of roaring engines and shining chrome begins at 6:00 pm. The route takes cruisers on a tour of the city from Ouellette Avenue to Tecumseh Road East and from Riverside Drive to Pillette Road. Preceding the Woodward Dream Cruise in Detroit, Michigan, the Ouellette Car Cruise attracts significant participation and on-site spectator attendance; introduces the community and event attendees to a myriad of classic, vintage and custom vehicles of a by-gone era; and utilizes Riverfront Festival Plaza and neighbouring parking lots as the Rendezvous and Gathering Points in which participants can also kick back, relax and enjoy the many vendors.
Participation is free and all vintage, classic, custom, collector and special interest cars, street rods and muscle cars are welcome.
Location
Riverfront Festival Plaza & Ouellette Avenue
Festival Plaza
Windsor, Ontario