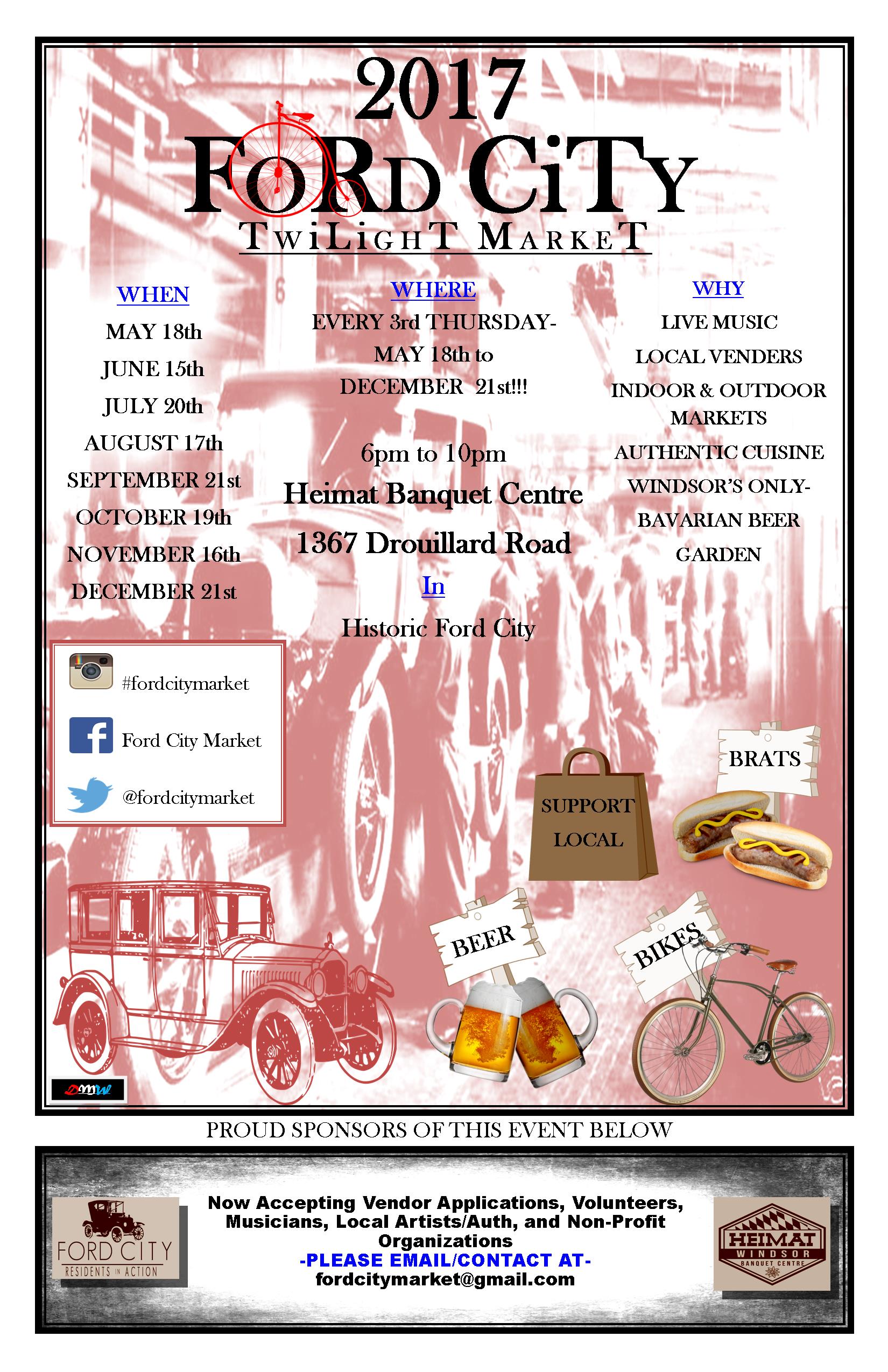 On behalf of the Windsor Heimat Banquet Centre, Market Coordinator, and Ford City Residents in Action Committee, we would like to take this opportunity to announce that we will be bringing back the Ford City Twilight Market back from: May.18th – December.21st, 2017.
May.18-Opening Night with Biergarten
June.15
July.20
August.17
September.21
October.19
November.16, and December.21!!!!!
This event will run the 3rd Thursday of every month from 6:00pm-10:00pm. The Heimat Banquet Centre is located at 1367 Drouillard Rd in historic Ford City!
We enjoy showcasing local, thriving businesses, as well as artists/musicians, direct sales, start up companies, and non-for-profit organizations.We enjoyed hosting the first Ford City Market at the Heimat Centre last season and are looking forward to Opening night with the Biergarten, Bavarian Beer, authentic German cuisine, face painting and henna tattoos, prizes and more!
If you would like more information about becoming a vendor, sponsorship or possible volunteer opportunities, please contact [email protected]
Shop, Create, Explore in historic Ford City!
Location
Windsor Heimat Banquet Centre
1367 Drouillard Rd
Windsor, Ontario