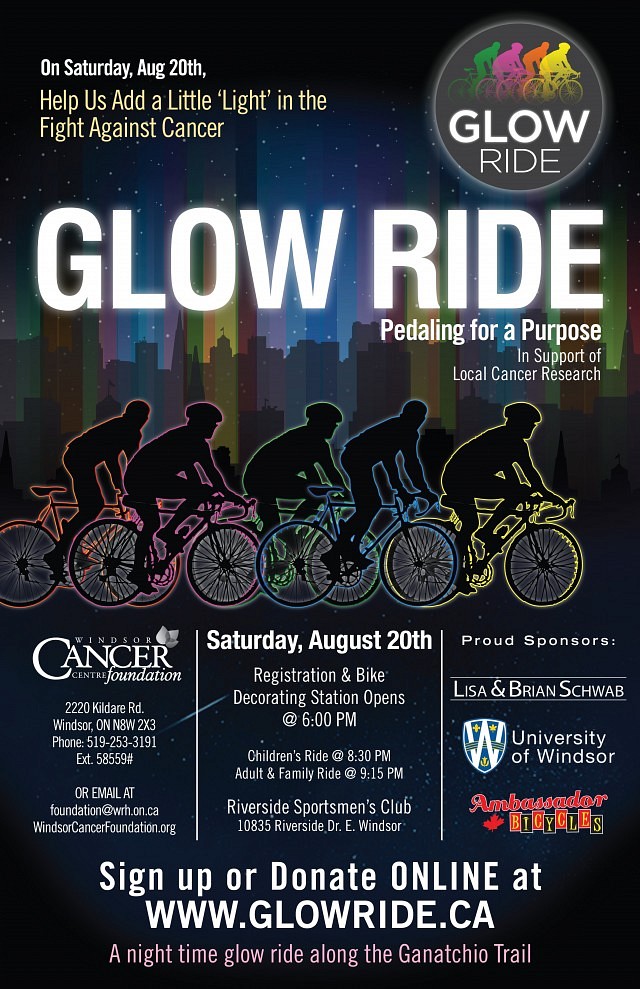 2016 Glow Ride
Pedaling For A Purpose
Established in 2014, The Glow Ride is a 7.5 km nighttime bike ride on the Ganatchio Trail and surrounding Riverside neighborhood with several hundred riders of all ages! All proceeds benefit the Windsor Cancer Centre Foundation, a local nonprofit organization.
This is a fun ride and is appropriate for any skill level so come ride with us as we work towards making a difference in stopping this disease, while assisting those who fight it.
Location
Riverside Sportsmen Club
10835 Riverside Drive East
Windsor, Ontario