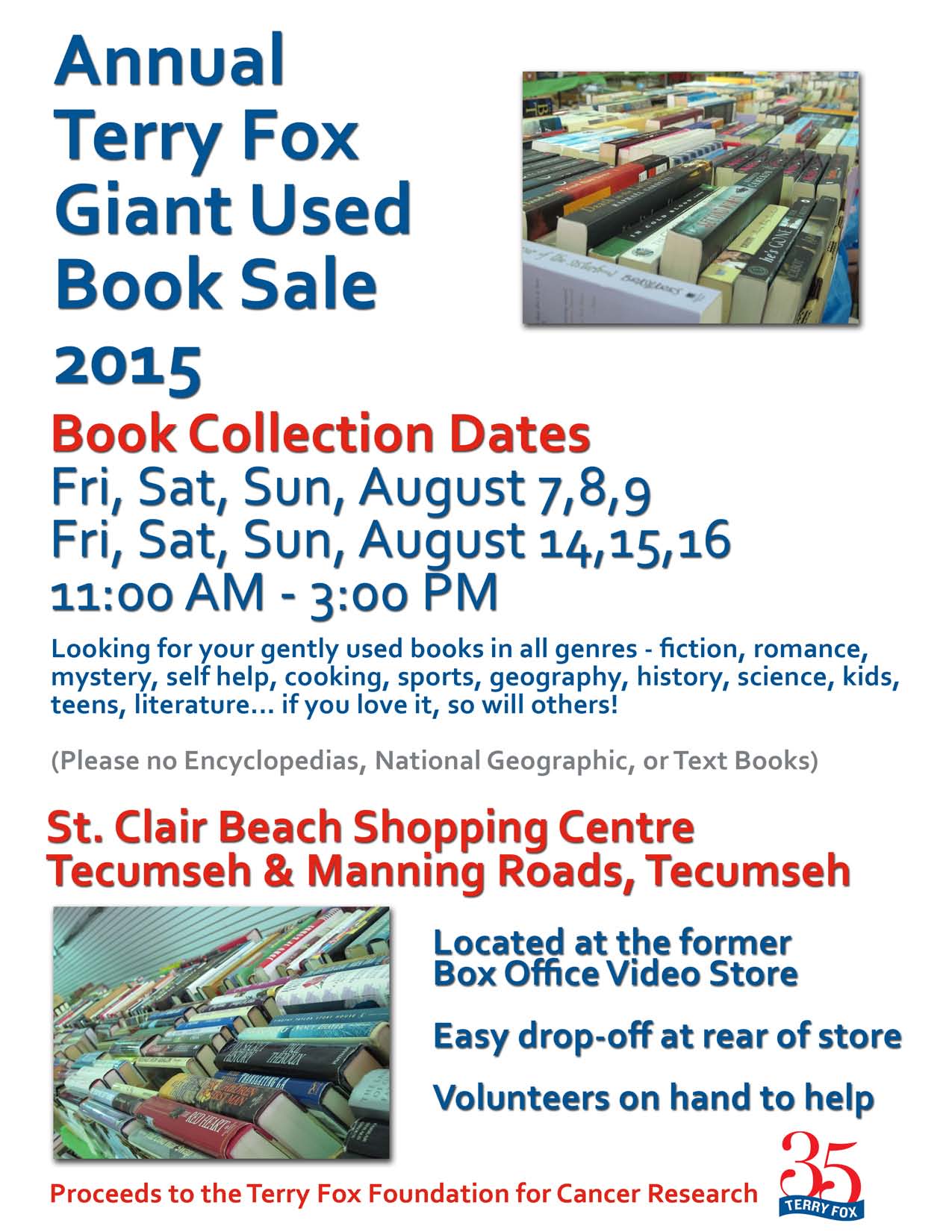 2015 Annual Terry Fox Giant Used Book Sale, now on its 7th year!
Book Collection Dates:
Fri/Sat/Sun August 7,8,9 &
Fri/Sat/Sun August 14,15,16
11:00 AM – 3:00 PM
Book Sale Dates:
Sat/Sun September 12,13 &
Sat September 19
9:00 AM – 4:00 PM
Thousands of gently used books from which to choose from all genres including fiction, mystery, literature, science, self help, sports, leisure, cooking, DYI, geography, history, biography, kids, teens, adult, languages…. and much more!
Great Prices for a Great Cause!
$2 Hard Cover
$1 Large Soft Cover
50 cents Paperbacks & Kids
Facebook- Tecumseh Terry Fox Run
Twitter- @terryfoxruntec
Proceeds to Terry Fox Foundation for Cancer Research
Location
St Clair Beach Shopping Centre
13588 Tecumseh Road East
Tecumseh, Ontario