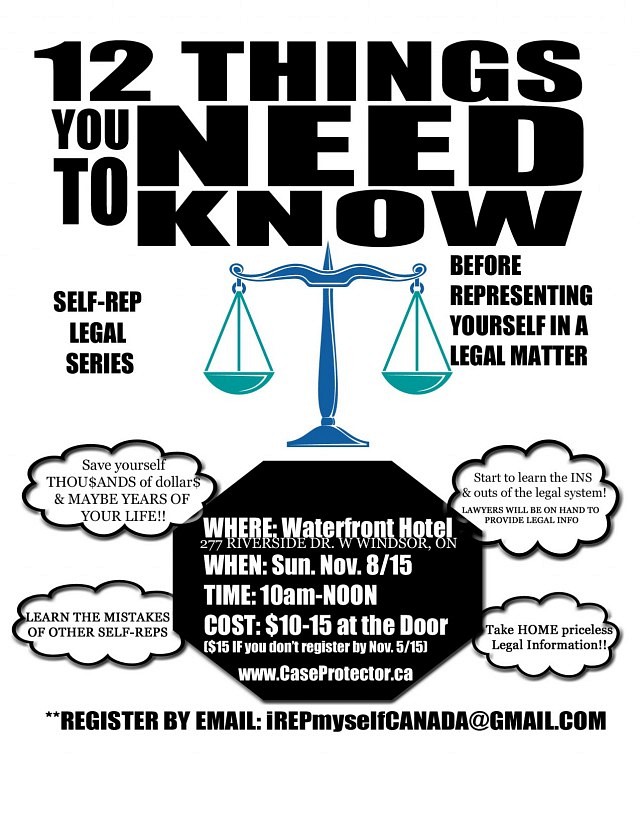 On Sunday Nov 8/15 (10am-NOON) at the Waterfront Hotel in Windsor (277 Riverside Dr. W), there will be a legal workshop (hosted by newly formed: "Self Rep Litigants Society for Excellence") for any person who IS or MAY be representing themselves in ANY legal matters… This INCLUDES: Family Law, Criminal Law, Landlord/Tenant Board, other tribunals/commissions etc.
Specialty lawyers will be presenting along with VERY experienced self represented litigants.
This workshop can save you THOUSANDS of dollars and possibly years in court.
Fee: $10 (at the door) IF you register by email BEFORE Nov 7/15 OR $15 (at the door otherwise).
To register please email your name and phone number to:
[email protected]
Location
Waterfront Hotel
277 Riverside Drive West
Windsor, Ontario