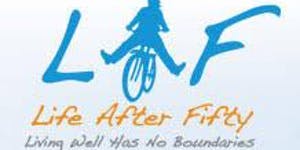 Join us for the 11th Annual Life After Fifty Health and Information Fair, located in the Collavino Hall of WFCU Centre on Friday, October 12th, 2018, from 10AM to 2PM!
This Expo offers a variety of booths, including ways to:
Find out about programs and services available in your community
Learn about healthy aging and healthy lifestyles!
Informative active workshops every 30 minutes!
Over 50 vendors!
All are welcome to attend LAF's Annual Health Fair, supported by the OACAO. This is a FREE event for those in our community and is a great opportunity to gather all the information you'll need, under one roof. With over 50 vendors and interactive workshops, this event is one of the biggest health fairs for older adults in our community.
RSVP to this FREE event today!
For more information on this event, please call Life After Fifty at (519) 254-1108.
Location
Collavino Hall of WFCU Centre
8787 McHugh Street
Windsor, Ontario