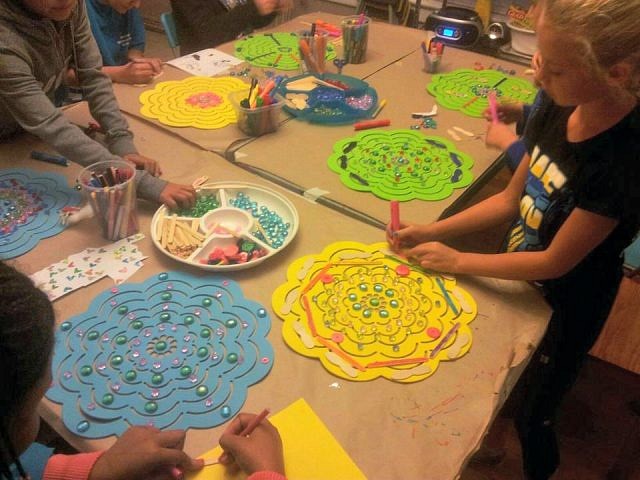 ​Creative Discovery! Summer Art Program 2016 – The Magic of Wonder!
An Expressive Art Program for children offered through Art InDeed- Wellness Through Creativity.
This program focuses on the creative process and engaging the imagination. When we use our minds and hearts to wonder and be curious, the world opens up! Children will engage in a creative adventure with nature and earth as our inspiration. We are excited about our new studio and green-space, which has also inspired our program activity and goals.
Creative Discovery is an arts-based program for children between the ages of 3 – 11. The program is offered in small groups within a positive and encouraging environment. Our program focuses on exposure and exploration of a variety of art materials and arts-based activities (dramatic expression, music, storytelling, poetry, puppetry, movement and art-making) that will allow children to express themselves creatively, foster confidence and feel proud of themselves!
The classes are held for one week on a Tuesday-Friday.
Pre-school Group (3-6 year olds)
Date/Time: 9:30 – 11:30am on August 9th-12th, 2016
Cost : $95.00/child
​
School-Age Group (7-11 year olds)
Date/Time: 9:30am – 12:00pm on August 16th-19th, 2016
Cost: $95.00/child
NOTE- Fees include: HST, all teacher fees, art supply fees, snacks and beverages.
Location
Art InDeed Studio
1193 Langlois Avenue
Windsor, Ontario