Wolfhead Distillery & Restaurant Holding Job Fair
Sunday March 27th, 2022
Posted at 9:00am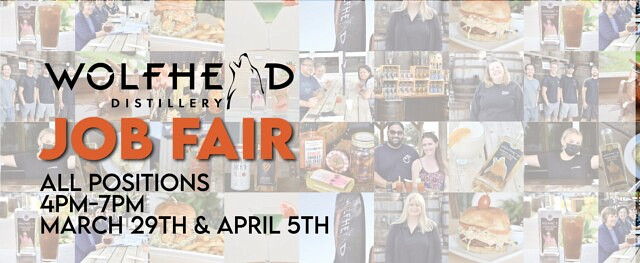 Wolfhead Distillery & Restaurant is holding a Job Fair on March 29th and April 5th between 4pm and 7pm.
Shifts are four to eight hours and you must be available Wednesday to Sunday days and nights.
Interviews will be held on the spot, and you are asked to bring your resume.
Wolfhead is located at 7781 Howard Avenue in Amherstburg.
Learn more on their website here.