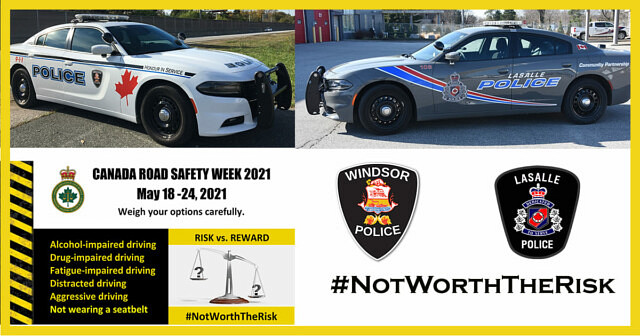 Windsor Police and LaSalle Police teamed up for a joint traffic enforcement project in the City of Windsor and the Town of LaSalle on Thursday, May 20th, 2021.
In total, 78 charges were laid for speeding, three for driving with a hand-held communication device, three for failing to slow down and proceeding with caution for emergency vehicles, and eight other changes.
In addition, one person was arrested on a warrant.